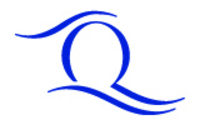 QuestPerks is another important part of the program
Fort Walton Beach, FL (PRWEB) July 1, 2008
Effective July 31, 2008, ResortQuest and Interhome will enter into a partnership to create the largest vacation rental management network in the world. ResortQuest and Interhome will continue to operate independently under their respective brand names, providing the ultimate in vacation rental product, service, quality and selection to customers and homeowners alike.
"A global alliance between ResortQuest and Interhome is an extraordinary benefit for anyone interested in vacation rentals," says ResortQuest's CEO, Park Brady. "Our goal is to provide vacation rental customers with the best experience, regardless of where they want to travel. That means opening up both our web sites and comprehensive booking systems to customers throughout the world."
"In today's economic market, the United States is a very desirable destination for European travelers," adds Brady. "This partnership will broaden both ResortQuest's and Interhome's global presence, which will result in more choices for our guests and an increase in international business for our homeowners."
Interhome Group CEO, Simon Lehmann, comments, "This cooperation agreement is another major milestone on our way to becoming the market leader in Europe by 2010. Interhome and ResortQuest are ideally suited to each other. We share a like-minded philosophy, and this is reflected in our respective portfolios –- superior quality properties available year-round in a wide range of holiday destinations. Unlike our main competitors, we also offer added value through our extensive networks of local service offices with on-site staff."
New initiatives and expansion have been a focus of ResortQuest over the past twelve months. In December 2007, they launched the ResortQuest Partner Program. This program allows property management companies to partner with ResortQuest and benefit from its strong online presence and web marketing. Partners have the advantage of quality link building, better search rankings, shared best practices, and enhanced homeowner perks. The new partnership with Interhome greatly enhances this competitive advantage.
"QuestPerks is another important part of the program," says Park Brady. "It provides ResortQuest, ResortQuest Partners, and Interhome homeowners with vacation rental discounts across the entire ResortQuest/Interhome network. Even small, local vacation management companies can now offer their homeowners terrific vacation rental discounts in popular destinations ranging from Aspen to Hilton Head to Switzerland and beyond."
For more information, please contact Cheryl Spezia, Vice President of Marketing for ResortQuest at 850-362-4008, or Walter Buschta, Head of Marketing for Interhome at 41 43 211 78 30.
About ResortQuest:
ResortQuest, one of the nation's leading vacation rental hospitality and resort real estate companies, provides a one-stop resource in North America's premier resort destinations. ResortQuest is the largest marketer and management company of vacation condominiums and home rentals in the North America, based on a portfolio of nearly 16,000 vacation rental properties, comprised of 50,000 rooms, producing 400 million dollars in annual revenue. ResortQuest Real Estate is a leading real estate company focusing exclusively on resort properties, offering superior brokerage services in the country's premier beach, ski and golf destinations with annual sales revenues in excess of one billion dollars.
In the United States, ResortQuest has locations in Alabama, California, Colorado, Delaware, Georgia, Hawaii, Florida, Idaho, Maryland, Nevada, North Carolina, South Carolina and Utah. Other locations include British Columbia, Mexico and Costa Rica.
For more information visit ResortQuest.com
About Interhome:
Interhome specializes in the renting of over 30,000 selected holiday homes, apartments and chalets in 21 countries. In 2007 the group serviced nearly 500,000 guests and achieved over 200 million dollars in revenue. Interhome publishes annual catalogues in eleven languages and ensures easy and efficient booking by an international reservations network, informative multi-lingual websites and the most modern communications technology. Interhome has more than 40 years experience in providing holiday accommodations with the highest standards of service and quality. The company is based in Zurich/Glattbrugg and is a 100% subsidiary of the Hotelplan Holding, the largest in Switzerland and one of the 10 largest in Europe.
Interhome has locations in Austria, Belgium, Bulgaria, Czech Republic, Denmark, Finland, France, Germany, Ireland, Italy, Norway, Netherlands, Poland, Russia, Spain, Sweden, United Kingdom, Australia, Argentina, Anguilla, Angola, Algeria, Albania, and United Arab Emirates.
For more information, visit Interhome.com