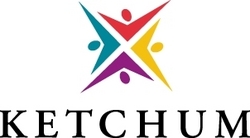 These organizations provide critical services to their communities that are particularly important in times of crisis and rebuilding and yet they are not always in the media spotlight. We hope that by drawing attention to the impact of their work, we can inspire individuals, corporations and other organizations to take action and help
(Vocus) July 2, 2008
Ketchum, Inc. (http://www.ketchum.viscern.com ), the leading non-profit consultancy in the area of fundraising, has conducted a survey with over 50 not-for-profit organizations in the Midwest flood zone. According to the respondents, resources have been hit hard; eighty-three percent of those surveyed have received no additional financial support even though almost half have had increased demand for services. It has also been widely reported that the Red Cross is struggling to provide supplemental assistance to these non-profits, as their disaster relief fund now requires loans to pay for food, shelter and other services for flood victims. It is estimated that the total bill for that flood relief will be at least $15 million.
The Red Cross is not the only organization in crisis. Many non-profits are also seeing lack of additional volunteer support; a number of others are returning to water-logged offices and have suffered substantial property damage. Consistently, the survey respondents cited need for increased funding and volunteers to help bring their services back quickly. "These organizations provide critical services to their communities that are particularly important in times of crisis and rebuilding and yet they are not always in the media spotlight. We hope that by drawing attention to the impact of their work, we can inspire individuals, corporations and other organizations to take action and help," said Kristina Carlson, president of Ketchum, Inc.
Ketchum, Inc., has helped over 10,000 organizations raise more than $15 billion for education, healthcare, the arts, community support, youth and social services, and religious organizations. Viscern Inc. is the parent company of Ketchum, Inc. and RSI, two of the most distinguished consulting organizations in philanthropic and faith-based fundraising. Viscern's predecessors date to 1919, when Ketchum was founded, and 1972, when RSI was founded. Ketchum was co-founded in 1919 by Carlton G. Ketchum, who was also the co-founder of the firm that became Ketchum Communications. The firm has expanded its services and its reach over the years, and is the leader in its field. Through its two companies, Ketchum and RSI, Viscern is working with more than 600 clients currently seeking to raise more than $5 billion.
Contact:
Jenny Lemmons
Director of Marketing & Communications
Viscern, Inc.
5151 Belt Line Road, Suite 900
Dallas, Texas 75254
214-866-7820
jlemmons(at)viscern.com
###