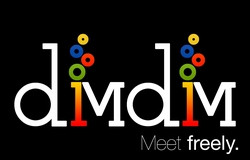 Dimdim will prove that the web conferencing market is ripe for innovation and disruption. This is why we are enthusiastic investors in the company.
Boston, MA (PRWEB) July 9, 2008
Dimdim the world's free open source web meeting company, today announced that it has raised a global round of $6 million in Series B funding, led by existing investors Index Ventures, Nexus India Capital, and Draper Richards, out of the US, Europe, and Asia. This funding consolidates Dimdim's position as the leading worldwide alternative to traditional web conferencing providers and reinforces the value of such solutions especially during challenging economic conditions. This new funding will enable Dimdim to introduce additional enhancements and simultaneously expand the reach of its award-winning software. Dimdim is the world's first unified communications platform created for and with the support of the open source community and is free to consumers.
"Dimdim has had an incredible ten months since our private launch at DemoFall 2007. Now more than 500,000 people in more than 180 countries have attended Dimdim Web Meetings," said DD Ganguly, ceo and co-founder of Dimdim. "This additional investment from our original funders, those that invested in companies such as Hotmail, Skype, and MySQL, proves that Dimdim will democratize unified collaboration just as their previously funded companies democratized their respective fields."
"Dimdim is at the forefront of the shift towards open source software, something that Index has been involved with over many years. We believe that Dimdim, with its great team and proven disruptive technology, will fundamentally change the way that people meet and conduct business online," added Bernard Dalle, Partner at Index Ventures.
Suvir Sujan, Managing Director at Nexus India Capital Advisors says, "Dimdim challenges the traditional approach to the way that software is developed and the way that it is sold. Dimdim's new model has been created for the benefit of the prosumer, and their success in gaining such widespread adoption and acceptance is proof that the market is ready for change."
Bill Draper, founder and General Partner at Draper Richards commented: "Dimdim will prove that the web conferencing market is ripe for innovation and disruption. This is why we are enthusiastic investors in the company."
Dimdim Press Conference:
To discuss this funding announcement, Dimdim's ceo, DD Ganguly will answer questions via a free Dimdim Web Meeting today, Wednesday, July 9, 2008 at 4:00 PM ET. To join this meeting, simply paste the following URL into any web browser at the time of this meeting. http://webmeeting.dimdim.com:80/portal/JoinButton.action?confKey=meetfreely.
Click this link to add a reminder to Outlook or your iCal application:
http://webmeeting.dimdim.com:80/portal/calendar.action?meetingId=719f2348-9cbb-102b-a126-003048944478
About Dimdim:
Dimdim is the world's only free, open source web meeting company.
Dimdim provides a hosted web conferencing service where up to 20 people can share their desktop, show documents and slides, collaborate, chat, talk and broadcast via webcam with absolutely no download required for attendees - all for free. Dimdim also offers more powerful, onsite versions that can support hundreds and even thousands of attendees per meeting. To date, the Dimdim Open Source Community Edition has been downloaded more than 250,000 times. Dimdim is backed by the original investors in Skype, Hotmail, and MySQL. Dimdim is based in Boston, Mass., with offices in New Hampshire, Canada and India.
Now the world can meet freely at http://www.dimdim.com.
###