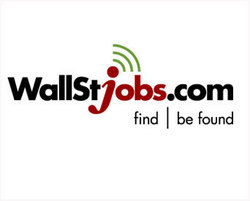 Idea-people are well regarded in any firm
New York, NY (PRWEB) July 11, 2008
No matter what the state of the economy, you should always be thinking of ways to stand out in your career. And when the employment landscape is shaky, you would be especially well advised to get noticed as someone who is too valuable for a company to lose. "Idea-people are well regarded in any firm," said WallStJobs.com founder, Robert Graber. "Suggestions on cost controls and environmental issues are particularly valued in today's business climate. Ideas that benefit the bottom line and the company's environmental profile will be well regarded and can add to your profile at the company," he notes.
Some suggestions worth promoting include:
Spearhead A Corporate Car Pooling Program - "This is a wonderful way to help cut both commuting costs and pollution," said Graber. "It is this type of thinking that produces benefits on several levels, and can help position you as being important to a company's future, no matter how difficult the economic picture."
Create A Corporate Recycling Program – "If your company is not actively engaged in recycling, take a leadership role in implementing a program. If you are recycling, then investigate ways to expand it," suggests Graber. "Does your company donate excess food from the cafeteria to food banks? Are you separating out paper waste? Do you have recycling containers for plastic bottles placed in the workplace? Donating outdated office machines or computers to charity extends their lives and can even provide tax advantages. These types of ideas can showcase your initiative can help raise your visibility (as well as help the planet.)"
Seek Out Corporate Efficiencies – Thinking of bottom-line savings will go a long way to keeping you safe if lay-offs or cut backs loom. "Can you use online conferencing instead of corporate travel? Can your company move to hybrid vehicles? Suggest staggering office hours to minimize commuting/traffic and take advantage of off-peak utility pricing if available. Research ways that can save your company money such as applying for Grants that may subsidize the purchase of energy saving devices," said Graber.
"It is important to remember that being both career and environmentally conscious are not mutually exclusive," Graber noted. "Making suggestions to management that embrace both the need for corporate efficiency and environmental awareness can be just the kind of career-insurance that is most valuable to everyone."
About the company: WallStJobs.com, the premier recruiting source exclusively for financial service professionals, is a member of the Jobosaurus family of uniquely specialized recruiting sites.
This press release was distributed through eMediawire by Human Resources Marketer (HR Marketer: http://www.HRmarketer.com) on behalf of the company
listed above.
###