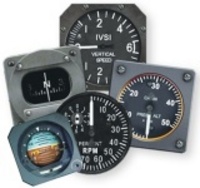 As a leading HMI toolkit provider we have an obligation to share with industry the formula for developing next generation interface content
Orlando, FL (PRWEB) July 14, 2008
DiSTI, a global leader in Human Machine Interface (HMI) development, unveils today a free monthly webinar series to provide both consumers and producers of simulation, training, test and courseware content with a practical understanding of the human machine interface element. Five topic areas will be covered in a six month schedule starting on July 30, 2008. Registration information is located on DiSTI's Home Page: http://www.disti.com.
"As a leading HMI toolkit provider we have an obligation to share with industry the formula for developing next generation interface content," said DiSTI President Joe Swinski. "This forum is an ideal environment to learn and understand how today's technology is altering how we use computers to interact, learn, and control information."
The topic areas that will be covered in the next six months include:

Maximizing Production of Virtual Content
Reusing Interface Objects - Leveraging the Investment
Generating Customized Map Displays
'Where is He?' Getting a Grip on Your Student's Location
DiSTI New Product Review
DiSTI will continue to add monthly topics in 2009 based on feedback received from attendee exit polling, observable industry trends, and recently unveiled technologies.
About DiSTI:
DiSTI is a global leader in the development of Human Machine Interface software for businesses, governments and the military. The company's flagship products, GL Studio and GL Studio for Java, enable programmers and developers to build high-fidelity graphics, 3D simulations and fully interactive controls into their models, enhancing the level of realism and sophistication, while improving learning and retention.
More than 400 customers worldwide including BAE Systems, Boeing, FedEx, Lockheed Martin, Honeywell, Raytheon and Thales use DiSTI solutions to build maintenance trainers, create PC and Internet-based courseware and to develop components for safety-critical applications. As a full service provider, DiSTI offers a complement of custom programming and development services, and is the recognized leader in training solutions for the global simulation and training community. For more information, visit http://www.disti.com.
###