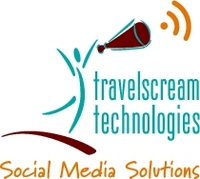 Travelscream offers great hotel and resort opportunities that we feel confident will be hits on our site.
Vail, CO (PRWEB) July 18, 2008
Travelscream Technologies, the leading provider of web marketing and social media solutions for the hospitality industry, and New York Media today announced a partnership to provide syndicated travel offers on NYmag.com from among Travelscream's network of global hotel and resort providers. Through direct RSS feeds containing up-to-the minute travel deals and information, NYmag.com will provide targeted, continually-updated travel offers that are useful, relevant and engaging for visitors to the site.
Dedicated web pages listing all available hotel and resort deals will automatically feed from Travelscream. These sponsored travel deals will also be promoted on several pages of the NYmag.com site, including the Travel and Honeymoon section homepages, as well as in NYmag.com's weekly travel email newsletter. Consumers will be able to read, subscribe to and share information about the deals offered on NYmag.com through social media sites such as Digg, del.icio.us, Facebook, MySpace and more.
The agreement gives Travelscream's travel partners access to NYmag.com's key audience of more than 5.8 million unique visitors per month, as well as a powerful platform for Web 2.0 marketing. As Travelscream adds resort, hotel and other travel providers to its network, each travel partner will have the option to syndicate content on NYmag.com.
Tom Griffin, CEO of Travelscream, says, "We offer the Internet's best set of solutions for our partners, and this is a fantastic fit for our clients. NYmag.com readers now have quick, convenient access to the up-to-the-minute deals where being in the know may mean booking the last rooms at that price. For travel providers, we continue to expand their reach in the places where their customers are already interacting, such as NYmag.com, and offer a cost-effective way for them to display their messages, photos, video and more through targeted social channels."
"Our audience loves to be the first to know about the best, newest deals, and our users travel constantly," said Serena Torrey of New York Media. "Travelscream offers great hotel and resort opportunities that we feel confident will be hits on our site."
About Travelscream:
Travelscream Technologies is the leading provider of Web 2.0 and social media marketing solutions for travel; serving the hospitality industry with critical tools to compete effectively in a consumer-networked world. Travelscream's Web 2.0 Toolkit consists of a blog and content sharing system, RSS subscription service, interactive map, guestbook, message board, digital audio/video, widgets and promotional content feeds on the web sites of leading online publishers.
Travelscream's turnkey solutions build networks of people and content that travel the web, enabling travel providers to influence conversational society by prompting interaction with content and sharing in online media, social networks and bookmarking sites. Travelscream provides partners with advanced metrics that easily demonstrate the value of consumer engagement, so smart hoteliers and publishers can demonstrate compelling results.
About New York Media
New York Media is the parent company for the ground-breaking weekly New York magazine, founded in 1968, the Website nymag.com, the twice-yearly publications New York Weddings and New York Look, the events sponsorship division New York Events, and the national restaurant search Website MenuPages.
MEDIA CONTACTS
For additional information on Travelscream and the Syndicated Publisher Network, contact Kristen Kopplin at (970) 306-4112.
At New York Media, contact Serena Torrey or Lauren Starke, (212) 508-0700.
###