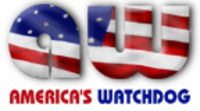 in 2006 we discovered a close family member was diagnosed with mesothelioma and we were sadly forced to become experts at what a mesothelioma victim or their family needs to do. We also found out nothing is easy, like finding the right law firm, helping to get VA or social security benefits, so we had to get the crash course in doing all of this
Washington, DC (PRWEB) July 21, 2008
Three thousand US citizens will be diagnosed with mesothelioma in 2008. Of this number roughly 1/3rd will be veterans of the US Navy. Americas Watchdog is one of the best known private consumer groups in the United States, and in 2006 they knew very little about mesothelioma. Mesothelioma is a lethal form of cancer caused by exposure to asbestos. According to Americas Watchdog, "in 2006 we discovered a close family member was diagnosed with mesothelioma and we were sadly forced to become experts at what a mesothelioma victim or their family needs to do. We also found out nothing is easy, like finding the right law firm, helping to get VA or social security benefits, so we had to get the crash course in doing all of this". As a result of their experience in getting help for a loved one with Mesothelioma, the group now offers 100% free help and advice for all victims of Mesothelioma and their families or loved ones. A mesothelioma victim or their family can call Americas Watchdog for free mesothelioma help and advice anytime at 866-714-6466 or they can visit the groups web site at http://MesotheliomaVictimsCenter.Com
According to Americas Watchdog,"aside from the fact that we are the absolute best free resource in the US on mesothelioma; we want people to know what makes us different from an Internet law firm offering help for mesothelioma victims. Number one, a mesothelioma victim, a family member, or loved one of a mesothelioma victim calls 866-714-6466, and they will get the President of Americas Watchdog, not a telephone answering service. The mesothelioma victim or family member/loved one will be provided with the actual names of the best mesothelioma law firms in the nation, and we will help with everything else including VA benefits for veterans, Social Social Security, etc. What ever they need, we will try our best to get for them".
If you or a loved one has been diagnosed with mesothelioma, Americas Watchdog encourages them to call 866-714-6466 for some honesty, and some reality. The Mesothelioma Victims Center is not just the best place to discover the best law firms, its actually the best place to get unconditional help, and very honest free advice. US Navy Mesothelioma victims are especially encouraged to call the group.
Veterans groups, labor unions, and health care professionals are especially encouraged to share this information with your members, your colleagues or your patients. According to Americas Watchdog, "we are in this to be the best thing that ever happened to a mesothelioma victim, their family or their loved ones. We created the Mesothelioma Victims Center to provide the best free help available, for some very special people. This includes hero's who served in our nations US Navy or armed forces. There is nothing close to our service in the world". For more information mesothelioma victims, family members of mesothelioma victims or loved ones can call the group the Mesothelioma Victims Center anytime at 866-714-6466. Their web site is located at Http://MesotheliomaVictimsCenter.Com
Americas Watchdog's Mesothelioma Victims Center is all about consumer protection, corporate resonsibility and being their for precious souls in a time of need.
###