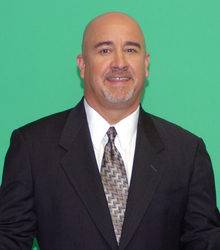 Since founding my first company in 1982 I've learned the key is struggling to stay alive. Looking for every resource you can to meet the next milestone, make the next sale--especially in this tough economy. And never throwing in the towel
Vista, California (PRWEB) August 28, 2008
Eddie Batiz of Vista, California, serial entrepreneur and founder of Inbound Clicks and Batiz.com, has been named 2008 Business Man of the Year by the California Hispanic Chambers of Commerce (CAHCC) at their 29th annual convention held in San Francisco earlier this month.
"Eddie Batiz is an inspirational example of the successful Hispanic entrepreneur," said Joel Ayala, President and CEO of the CAHCC. "Eddie has faced common obstacles and gotten past them. He's taken advantage of our organization's deep network of and partnered with other Hispanic business owners. We're proud to honor Eddie Batiz this year," Ayala noted.
Batiz has made a career of starting and growing businesses. He founded Inbound Clicks because he saw a need in the market for businesses of all sizes to better engage web visitors. He discovered that chat and other interactive capabilities can lead to increased ecommerce sales and improved customer service. His expertise and interactive services helped to increase the ecommerce sales of 1800MATTRESS by 600 percent.
"I am surprised but honored to be recognized by the CAHCC," said Eddie Batiz. "Since founding my first company in 1982 I've learned the key is struggling to stay alive. Looking for every resource you can to meet the next milestone, make the next sale--especially in this tough economy. And never throwing in the towel," he added.
About California Hispanic Chambers of Commerce
The CAHCC is the premier and largest regional Hispanic business organization in the nation that promotes the economic growth and development of Hispanic entrepreneurs.
About Inbound Clicks
Inbound Clicks provides capabilities that allow businesses to add a live sales force or customer service team to websites. Inbound Clicks' interactive chat services helped to increase the ecommerce sales of 1800MATTRESS by 600 percent. The company can be reached on 1-800-317-7090 or on the web at http://www.inboundclicks.com/
About Batiz.com, Inc.
Batiz.com, since 1998, is an award-winning development firm specializing in customized branding solutions, application development, network infrastructure and systems integration. The San Diego- and New York-based firm was named to Entrepreneur magazine's 2001 "Hot 100 Fastest Growing Companies" list and Hispanic Magazine's "Hispanic Entrepreneur 100" list for 2002 among others. Visit them at http://batiz.com/
###