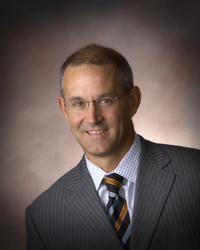 It is not enough to increase yield – we must also increase the value of crops, improve opportunities for farmers to access markets, and increase income for rural businesses and entrepreneurs that support agriculture
OSLO, Norway (Vocus) August 28, 2008 –-
In addressing the African Green Revolution Conference, Vice President -- DuPont Crop Genetics Research and Development William S. Niebur said public and private sectors must unite in support of a value-chain approach to improve conditions for small farmers in Sub-Saharan Africa.
"It is not enough to increase yield – we must also increase the value of crops, improve opportunities for farmers to access markets, and increase income for rural businesses and entrepreneurs that support agriculture," he said.
Niebur said people and organizations throughout the agricultural value chain must change their mindset about partnerships. The public sector needs to recognize that the private sector can bring a great deal of value to the table in the form of knowledge, talent, resources and relationships. At the same time, private companies must recognize that working with public organizations offers visibility and public acceptance. Further, private companies must look beyond corporate social responsibility initiatives to find mutual value for both business and community.
"Mutual value is the key for moving African aid programs from only providing short-term relief to actually becoming sustainable within the community," Niebur said. "It's at that point that we truly achieve success in improving livelihoods.
"We must leverage science-based knowledge and research innovation in new and creative ways that build on the strengths of each sector to address the market and consumer needs of rural Africa."
He said well-managed collaborations can deliver things such as crops that reduce the impact of drought stress and low nutrient availability while also improving their nutritional quality.
The African Green Revolution Conference is a forum for ongoing dialogue between business, academia, government, non-profits and other non-government organizations to transform Africa's agricultural landscape from subsistence farming to sustainable modern agriculture. DuPont business Pioneer Hi-Bred is a conference sponsor, providing financial support to facilitate conference participation by key African stakeholders.
Pioneer Hi-Bred, a DuPont business, is the world's leading source of customized solutions for farmers, livestock producers and grain and oilseed processors. With headquarters in Des Moines, Iowa, Pioneer provides access to advanced plant genetics in nearly 70 countries.
DuPont is a science company. Founded in 1802, DuPont puts science to work by creating sustainable solutions essential to a better, safer, healthier life for people everywhere. Operating in more than 70 countries, DuPont offers a wide range of innovative products and services for markets including agriculture and food; building and construction; communications; and transportation.
# # #