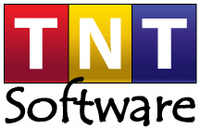 Vancouver, WA (PRWEB) August 30, 2008
TNT Software, Inc., - TNT Software announced the release of ELM 5.5, the newest version of their award winning server monitoring and event log management products. To support the migration to Windows Server 2008 and Vista, TNT Software has released ELM Enterprise Manager 5.5, ELM Log Manager 5.5, ELM Performance Manager 5.5 and ELM Event Log Manager 5.5.
"We typically release full versions with innovative new features and enhancements on a longer schedule," explained Brent Skadsen, VP of Sales & Marketing. "However, with the current adoption of Windows Server 2008 Platform, we've decided to provide an interim release on an accelerated schedule. ELM 5.5 is now available to provide preliminary baseline data and efficiently monitor critical systems on the new OS. With ELM's real-time monitoring and event log management, the migration is safer and better understood."
ELM Version 5.5 includes the following important improvements and new features.

Windows Server 2008 and Vista Ultimate Ready - ELM 5.5 is ready to support users through all their operating system upgrades. All four (4) ELM 5.5 products can be installed on, and monitor, Windows Server 2008 Standard and Enterprise Editions, as well as Windows Vista Ultimate.
Reduce Event "Noise" - The Windows Server 2008 Server event logs are becoming extremely noisy. The new Critical and important Error events are often diluted in a flood of insignificant events. Instead of complex, operator based Filters; ELM 5.5 provides an easy to use method to combine simple event filters for more precise controls. These filters can be used to create reports and launch alerts under very specific conditions. Equally important, these filter combinations can be used to prevent unwanted events from consuming network and database resources.
64-bit Application Performance Monitoring - With the ELM 5.5 Server installed on a Windows Server 2008 64-bit system, installed Service and remote Virtual Agents will collect, aggregate and trend any published counters from both 32-bit and 64-bit applications.
Enhanced Scalability and Performance - Responding to the increased volume of events being generated by the Windows Server 2008 Platform, ELM 5.5 upgrades the data collection strategy to get more events from more systems with the same resources. The central ELM 5.5 Server is faster, the installed Service Agent footprint is smaller, and the management console is more responsive. The powerful new ELM 5.5 efficiently supports the most demanding networks.
Disaster Recovery Support - ELM 5.5 Standby Server Licenses are now available to support comprehensive Disaster Recovery Programs. Under this new license, selected Service Agents will automatically failover to a Standby ELM Server when the Home ELM Server is unavailable. Once the Home server is back on-line, the Agents can be triggered to failback when that environment is stabilized. When failures happen, ELM 5.5 provides continuity of service.
System Performance Visibility - From the ELM 5.5 Management Console, the performance of any monitored Windows system is now available at a glance. A snapshot of the CPU, Memory and Disk Space from any remote server is graphically presented for quick and easy analysis. Identify taxed resources of remote systems from a single seat with ELM 5.5
Event Search - This new reporting tool provides a search feature using detailed event criteria to aid in forensic investigations and drilling down to create specific, informative reports.
About TNT Software, Inc.:
TNT Software was founded in 1996 by a veteran System Administrator, Steve Taylor. His intimate knowledge of the SA world continues to guide the company with a staunch insistence on providing leading edge technologies and dedicated service to make the job of the System Administrator easier. Today, TNT Software is a respected leader in providing centralized monitoring, alerting, and reporting solutions for Microsoft Windows operating systems. With thousands of installations worldwide, TNT Software is the go-to tool for System Administrators who want a fast, simple and reliable way to centrally manage their systems.
SOURCE: TNT Software, Inc.
Website: http://www.tntsoftware.com/elm55release
###