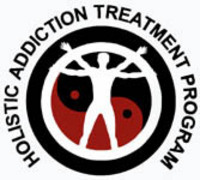 Miami, FL (PRWEB) September 9, 2008
Hypertension or high blood pressure for many individuals is sometimes a consequence of using and abusing drugs and/or alcohol. G & G Holistic Addiction Treatment Program has recently implemented a new and innovative component to their comprehensive, holistic approach to the treatment of addicts and alcoholics. Created by Dr. Harry Henshaw, G & G Holistic is now offering clients who suffer from hypertension the opportunity to learn how to treat their high blood pressure holistically. While it is important to have a client evaluated medically, G & G Holistic has a promising alternative to the use of medication for lowering blood pressure.
Hypertension is a problem that affects many individuals indeed one out of every three individuals in the US has hypertension. Due to the fact that there are little or no symptoms of high blood pressure, one third those that have the condition don't even that they have it. Uncontrolled high blood pressure can lead to stroke, heart attack, heart and kidney failure. Hypertension or high blood is defined as a elevated blood pressure reading greater than 120/80.
There are a variety of treatments that can be done to help a person with hypertension or high blood pressure. One of the traditional treatments for hypertension is with the daily use of high blood pressure medications Unfortunately, it is commonly prescribed that this type of medicinal treatment is for the duration of the individual's life.
Another promising way of treating hypertension is to help a person learn how to alter his or her breathing patterns. While many physicians do not believe that there is any connection between a person's high blood pressure and his or her breathing pattern, research is now starting to explore the fundamental relationship between blood pressure and breathing. Unlike biofeedback and relaxation exercises, it is believed that this type of treatment will help the individual to restore healthy blood pressure levels.
When we breathe we draw oxygen into our body the lungs absorb the oxygen that we breathe in and then he oxygen is transported by the blood stream to the cells of our body, which produces the energy needed for our proper functioning. The reverse of this process is when carbon dioxide is transferred from the cells back to the lungs to be exhaled from our body. In a very fundamental sense, our breathing pattern effects every part of our body.
Most individuals have a shallow breathing pattern. However, shallow breathing creates a serious problem for us. When we have a shallow breathing pattern we do not bring in enough oxygen into our lungs for the needs of our body. With shallow breathing, we also leave a great deal of carbon dioxide in our lungs when we exhale. Shallow breathing deprives the body of needed oxygen. As a result the heart will tend to compensate by pumping more blood to the body. High blood pressure is the result of the hearts attempting to compensate and supply more oxygen to the cells of the body.
However, this situation and the serious problem that is created as a result can be changed. Research is starting to reveal that by helping a person to learn how to change his or her breathing pattern that their blood pressure can be not only lowered but restored to a healthy functioning level. It is believed that our breathing pattern is learned, primarily from the experience of fear. Given that it is learned, we have the ability to relearn how to breathe harmoniously. It is believed that such a process can assist addicts who also suffer from hypertension.
Dr Harry Henshaw has created a product specifically designed to help a person create a more effective way of breathing and as a result lower his or her blood pressure. This unique audio product combines guided imagery with specially designed therapeutic relaxation music. The purpose of the guided imagery is to help teach a person how to breathe properly. The primary purpose of the therapeutic relaxation music is to create an audio environment that will enhance learning. The primary purpose of this special audio product is to teach a person to breathe more effectively and as a result to maintain a healthy blood pressure level without blood pressure medication.
For more information visit http://www.enhancedhealing.com , http://www.holisticdrugrehab.com or http://www.drugrehabcenter.com or contact Dr. Harry Henshaw at 800-559-9503 or via email.
###