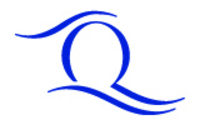 Hilton Head Island, SC (PRWEB) September 11, 2008
Graduation day on Parris Island is a day of great pride for hundreds of families. The festivities start with Family Day on Thursdays and the actual graduation is on Friday in a formal ceremony and parade. This ritual takes place almost every week on Parris Island and is rite of passage for theses brave recruits in becoming Marines. The ceremonies are open to the public and definitely an event that is as moving as it is beautiful. Parris Island is tucked in between picturesque Hilton Head Island, and Beaufort, South Carolina offering views of the Atlantic and Intracoastal Waterway. The grounds are dotted with towering oaks and Spanish moss with plenty of open space for training drills.
Parris Island was officially designated a Marine Corps Recruit Depot on November 1, 1915 and still trains about 17,000 recruits each year. This facility has shaped many young lives and is one of the most mentioned and visited training facilities today. Its close proximity to Hilton Head Island makes it an easy drive for visitors.
Parris Island is depicted most famously in Stanley Kubrick's movie Full Metal Jacket and in the more conventional film The D.I. Parris Island is mentioned in Billy Joel's song "Goodnight Saigon" from The Nylon Curtain and the Street Dogs song "Final Transmission" from the album Fading American Dream.
ResortQuest offers the largest selection of Hilton Head vacation rentals, villas and condos on Hilton Head Island with vacation packages that fit any budget. Premier locations include Sea Pines, Palmetto Dunes Resort, Forest Beach, Shipyard, and Singleton Beach and Burkes Beach. Vacation homes range from three bedrooms to eight bedrooms with oceanfront to golf course settings. Villas and condos offer one bedroom to four bedrooms all fully equipped accommodations, with kitchen, living rooms and dining areas. Oceanfront and resort locations available.
About ResortQuest
ResortQuest is one of the nation's leading vacation rentals and resort real estate companies. ResortQuest.com provides a one-stop resource in North America's premier resort destinations. ResortQuest Real Estate is one of the nation's leading real estate companies focusing exclusively on resort properties, offering superior brokerage services in the country's premier beach, ski and golf destinations. For more information, visit ResortQuest.com.
# # #