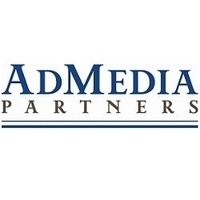 New York, NY (PRWEB) September 25, 2008
Bonnier, a $3.9 billion European media company, announced today the acquisition of Working Mother Media from MCG Capital by its US subsidiary, Bonnier Corporation. AdMedia Partners, a New York M&A firm serving media, advertising and marketing service businesses, and related online and information services businesses, initiated the transaction.
Mark M. Edmiston, a Managing Director at AdMedia Partners, said, "Despite widespread pessimism about the prospects for the U.S. economy, we continue to see strategic buyers like Bonnier completing transactions like yesterday's acquisition of Working Mother Media, the publisher of Working Mother magazine and provider of numerous conferences directed to working women and diversity in the workplace. Founded in 1979, Working Mother magazine reaches two million readers and is the only national magazine for career-committed mothers."
Following yesterday's business acquisition:

Working Mother Media will be held as an independent entity, but will collaborate with the Parenting Group of Bonnier.
There are a number of advertising synergies between Working Mother Media and the Parenting Group as both target mothers.
The Parenting Group may draw upon Working Mother Media's skills in hosting events and conferences.
About Working Mother Media
Working Mother Media, Inc. (http://www.workingmothermediainc.com) is a leader in the fields of women's issues, diversity in the workplace, and work life balance. The Company is an advocate for the subjects that matter most to working women, focusing on the balance between a woman's individual needs, her career, and her family.
Working Mother Media produces print products, events, white papers, research, and online events that support diversity, work life balance, and the advancement of women. Its primary product is Working Mother magazine, published 8 times per year with a controlled circulation between 820,000 and 850,000 subscribers.
The publication's annual Working Mother Media 100 Best Companies has become a vital benchmark for companies who wish to be recognized for their commitment to best-in-class work life practices. Working Mother Media was founded in 1979 by CEO Carol Evans.
About Bonnier AB
Bonnier (http://www.bonnier.com) is a 200-year-old company with approximately $3.9 billion in annual revenue. Based in Stockholm, Bonnier has operations in more than 20 countries, including magazine divisions in Denmark, Norway, Sweden, Finland and Spain.
About Bonnier Corporation
Bonnier Corporation (http://www.bonniercorp.com) is a diversified media company based in Winter Park, FL. Publishing more than TK magazines, Bonnier Corp consists of the former World Publications and the former Time4Media and Parenting Group, all of which were acquired by Bonnier since May 2006.
About AdMedia Partners
AdMedia Partners (http://www.admediapartners.com) is a leading boutique financial advisory firm that provides middle market mergers and acquisition advisory services to the media and publishing, advertising and marketing, and related online and information services businesses. Founded in 1990 and located in New York City, the firm has completed over 150 transactions worth over $5 billion since 1999.
# # #