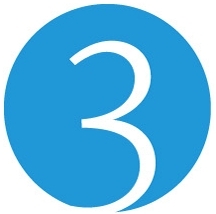 It's about marketing independent choices
Bryn Mawr, PA (PRWEB) October 6, 2008
A group of Philadelphia private schools is using old school math to reach a new audience in a competitive market. They've "cubed" their marketing budgets in hopes of creating something greater than the sum of their selves.
"3 Great Schools" is a consortium of independent schools located along Philadelphia's private school belt known as The Main Line. But geography is just one element they have in common. They share a set of educational goals and values and a common purpose in promoting the benefits of single-sex education. Their appeal is similar and their distinctions are associated with quality independent education.
They also compete for enrollment in a shrinking pool of prospective students.
But after years of marketing alone, the two girls school s and a boys school decided their common ground had more value than their distinguishing features. By combining their talent and their budgets, the schools believe they more than triple their marketing potential. Now these schools can afford to have access to advertising media, whose costs are growing beyond a single school's budget. They broadcast their unified messages hailing the merits of an independent education through print, radio, direct mail and the Web.
"It's about marketing independent choices," says Sarah J. Goebel, Director of Admissions and Financial Aid at The Baldwin School, a girls' school in Bryn Mawr, Pennsylvania. "We're offering more than an independent school environment. We're offering single-sex choices within that environment."
The "3 Great Schools" consortium draws in girls for The Baldwin School and The Agnes Irwin School, and boys for The Haverford School. Its website, 3greatschools.org, was originally designed as a portal, strictly sending visitors to the schools' individual websites. But the consortium has seen added value in the message of the team effort, so it recently expanded its collaborative site to provide visitors much more information on the benefits of single-sex education, appealing to a tech-savvy audience with an upgraded design.
"All three schools have benefited from the consortium. We've received more prospects. And this outreach is a good opportunity to maximize marketing dollars," says Goebel.
For more information on 3 Great Schools, contact Sarah J. Goebel by calling 610.525.2700 or visit http://www.3greatschools.org.
###