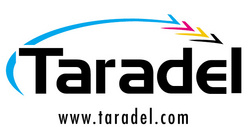 The Inc. 5000 provides the most comprehensive look ever at the most important part of the economy - the entrepreneurial part
Richmond, VA (PRWEB) October 1, 2008
Taradel LLC, a printing company specializing in full-color flyer printing, ranks in the top 25% of fastest growing companies with three-year sales growth of 231.7%. With an impressive self-service website, super-low print rates, and free user-friendly advertising tools, the company is quickly becoming the nation's go-to source for flyer printing, menu printing, brochure printing, and many other forms of print advertising.
Inc. Magazine ranks Taradel No. 1,635 on its 2008 list of the fastest-growing private companies in America, making Taradel No. 5 among the fastest growing companies in Richmond, Virginia. The Inc. 5000 companies are decided after extensive screening and interviews by reporters and writers for Inc.com, and inclusion on the list is considered to be one of the most prestigious awards for high-growth companies in the private sector.
The Inc. 5000 is ranked according to percentage revenue growth from 2004 through 2007. To qualify, companies must have been founded and generating revenue by the first week of 2004, and therefore able to show four full calendar years of sales. Additionally, they have to be U.S.-based, privately held, for profit, and independent -- not subsidiaries or divisions of other companies -- as of December 31, 2007 (a number of companies on the list have gone public or been acquired since that date). Revenue in 2004 must have been at least $200,000, and revenue in 2007 must have been at least $2 million. "The Inc. 5000 provides the most comprehensive look ever at the most important part of the economy - the entrepreneurial part," said Inc. 5000 Project Manager Jim Melloan.
Taradel CEO Jim Fitzgerald is a member of the Virginia Counsel of CEOs and its CEO mentoring program. Fitzgerald's vision has provided small business owners with the firepower required to compete with large retailers in their area. "In order to continue this rapid growth we needed to build a website that would give small business owners the tools they need to build their own successful direct marketing campaign. By using the site business owners with limited budgets can have agency quality results without the agency cost." He considers print an invasive media, saying, "You can't force someone to open an e-mail, but in print it has to be handled."
About Taradel
Taradel specializes in designing, printing, and distributing full-color print advertisements directly to targeted audiences. By leveraging the power of bulk print buying and the efficiency of a cutting-edge, proprietary online ordering system, Taradel continues to offer advertisers the industry's best pricing and world class customer service.
For more information visit the official Taradel web site http://www.taradel.com
###