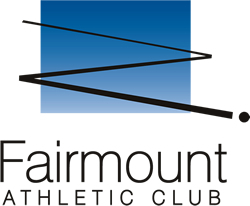 Having our A-Team win on our home courts would be huge
King of Prussia, PA (PRWEB) October 8, 2008
Some of the best U.S. women's squash players are preparing for their chances to win before a home crowd next month when Fairmount Athletic Club hosts the Howe Cup, the biggest and oldest national five-person team championship in the sport.
Two hundred women from all 50-states will play in the tournament, which is scheduled for the weekend of November 7th through the 9th. Philadelphia will have 6 teams competing in an all-out effort to beat their rival teams from Boston, which took the Howe Cup last year.
"Having our A-Team win on our home courts would be huge," says Orla O'Doherty, who was the women's national squash over-30 champion in 2003. She is chairing this year's event, but she will also be representing Philadelphia as a member of the A-Team. "I think we have a very good chance of winning the A and B divisions."
In the Howe Cup, each team has five women squash players, competing in four divisions or levels of play. This year's tournament will include some highly respected teams from Florida, Baltimore-Washington, Minneapolis, Seattle, Portland, Las Vegas and Los Angeles. The event will be held at one of the sport's newest facilities, Fairmount Athletic Club, which opened in June, 2007. It houses 24 world-class singles and doubles squash courts inside a state-of-art health club.
The annual Howe Cup championship began in 1928 as an inter-city competition between New York, Philadelphia and Boston. Over the last 80-years, the tournament has grown so much that regions across the U.S. send several teams in each of the four divisions. It has been held in cities from coast-to-coast. The permanent trophy, named in honor of U.S. Champion Margaret Howe and her twin daughters, is considered a coveted honor in women's squash.
For more information on Fairmount Athletic Club, contact Demer Holleran at 610.992.1004 or visit http://www.fairmountac.com.
###