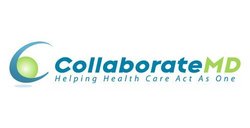 Finding the best medical billing solution can be a daunting task for practices and billing services, and cost is an important factor
Orlando, FL (PRWEB) October 15, 2008
CollaborateMD, a leading provider of Internet practice management and medical billing software for the healthcare industry, recently launched http://CollaborateMD.com , a brand new website built with visitor expectations in mind. After its soft launch late last week, the interactive website experienced an immediate spike in page views and average time on site per visitor.
After informally surveying previous site visitors throughout initial development and beta testing, the need for immediate customer response became a key component of the build-out. To that end, instant chat and messaging features as well as contact and quote request forms were added to speed up turn-around time and ensure site visitors receive answers in record time.
Despite the long list of enhancements, some characteristics of the old site have been carried over to the new one. In line with the Company's philosophy of transparency--but in direct contrast with much of the competition--CollaborateMD still discloses pricing for core and ancillary services directly on their website. "Finding the best medical billing solution can be a daunting task for practices and billing services, and cost is an important factor," declared Douglas Kegler, CollaborateMD president and CEO. "We aim to make that process as easy as possible by making our pricing accessible within a single click."
Further efforts toward aiding prospective customers in their search for the right medical billing solution include offering key search tips, posting multimedia informational and training tools, offering a free software trial and money-back policy, and launching a wiki for software users. The site also boasts a business type-based navigation, allowing solo practices, group practices, and billing services to directly apply CollaborateMD pricing, features, and benefits to their respective businesses.
About CollaborateMD
Headquartered in Orlando, FL, CollaborateMD has been helping billing services and medical practices save time and money since 1999. CollaborateMD offers the health care industry a HIPAA-compliant, hybrid SaaS practice management and electronic medical billing software and Revenue Cycle Management application with the speed of a local PC application and the "use anywhere" flexibility of a Web browser application. CollaborateMD is a 100% Java application utilizing Sun Microsystems Java Platform, and offers physician offices and medical billing services the opportunity to become more efficient and flexible. For more information, visit http://www.CollaborateMD.com or call 888-348-8457.
Contact:
Jenni Smith
407-404-5297
PR@CollaborateMD.com
###