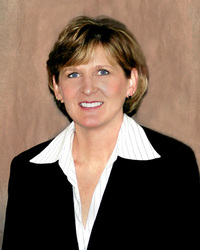 It is an honor to come to work every day with the most dedicated group of people anyone could ever hope to meet.
Birmingham, AL (PRWEB) October 26, 2008
AirMed International's Executive Vice President Denise Treadwell has been awarded two of the air medical industry's highest honors, the 2008 Fixed Wing Award of Excellence from the Association of Air Medical Services (AAMS) and the Katz-Mason Award from the Air Surface Transport Nurses Association (ASTNA).
The AAMS Fixed Wing Award of Excellence recognizes an individual who has made significant contributions to enhance the development or promote the improvement of patient care and/or safety, specifically in the fixed wing component of the air medical transport community. Ms. Treadwell was nominated by a colleague at a competing air ambulance company. AAMS President Sandy Kinkade presented the award to her during the 2008 Air Medical Transport Conference in Minneapolis.
Treadwell was further honored by the Air and Surface Transport Nurses Association (ASTNA). The group recognized Treadwell's achievements by presenting her with its prestigious Katz-Mason Award. This award honors a person with exceptional leadership skills who has had a positive impact on the field of transport nursing. Mrs. Treadwell served as president of ASTNA in 2007 and is also on the ASTNA Board. Treadwell was a contributing author for the publication Air & Surface Patient Transport, Practice and Principles. This 2002 publication serves as the accepted standard in the field of air medical transport care. In other words, she helped "write the book" for the industry in which she serves.
"I am so proud to work alongside the talented people of this industry," said Treadwell. "It is an honor to come to work every day with the most dedicated group of people anyone could ever hope to meet."
Mrs. Treadwell has more than 15 years experience in the air ambulance field as a transport nurse and program director. At AirMed, Treadwell manages daily operations of the company and its multiple subsidiaries and locations. She also manages more than 100 medical professionals including trauma and emergency physicians, respiratory therapists, and Emergency Room- and ICU-trained nurses. As a transport nurse, Treadwell has flown hundreds of missions for AirMed to six continents. Ms. Treadwell holds two Master's Degrees in Nursing and is a certified Nurse Practitioner.
About the Air Ambulance Company AirMed International
AirMed International is the country's leading air ambulance service, offering unparalleled medical care and bedside-to-bedside transportation on a worldwide basis. Chosen as exclusive air medical transport for two of the nation's top hospitals--the famed Mayo Clinic and renowned Cleveland Clinic--as well as a preferred carrier for the U.S. Department of Defense, AirMed is CAMTS accredited and operates a fleet of 12 fully customized, fixed-wing aircraft, including the largest medical jet in the U.S., the Hawker 800. AirMed's five strategic bases of operations in Alabama, Hawaii, Minnesota, Ohio, and internationally in Hong Kong, provide advantageous geographic coverage and rapid dispatch. AirMed has flown over 14,000 missions to more than 150 countries and routinely provides service to Fortune 500 companies, top hospitals and global assistance companies. For more information, visit airmed.com or call 205-443-4840.
###