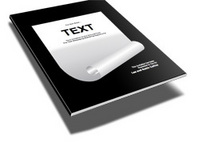 When people see just how inexpensive and successful a multi-pronged Hybrid Marketing strategy can be, they're always interested in moving forward. Often, though, they just haven't felt prepared to take the next step. This partnership will make it simple for anyone to integrate text messaging, email and instant messaging as part of an overall marketing plan
Fenton, MI (PRWEB) October 24, 2008
Repeat Profit's Hybrid Marketing System will now enable marketers and businesses of all sizes to capture the power of text messaging, email and instant messaging with tremendous efficiency and ease of use.
Repeat Profits will provide its business clients with foolproof training and direction while Trumpia provides the technological backbone supporting the "marketing trifecta".
Lee Collins of Repeat Profit Systems' believes the partnership will successfully aid small business and entrepreneurial clients of all types by hurdling obstacles that currently prevent some businesses from utilizing the twenty-first century's most powerful messaging strategies.
"Even companies that have used email marketing for years aren't branching out into the text and instant messaging arenas," Lee explains. "The numbers are astounding. There's a tremendous opportunity to efficiently and profitably reach people but a handful of barriers are keeping too many people from making a move".The Repeat Profit Systems/Trumpia pairing is designed to remove those barriers.
Lee is highly optimistic that providing clients with access to a powerful technological infrastructure and providing them with implementation and training assistance will do the trick, unlocking access to literally hundreds of millions of mobile devices and to countless prospects who are "outside of existing marketing loops".
"When people see just how inexpensive and successful a multi-pronged Hybrid Marketing strategy can be, they're always interested in moving forward. Often, though, they just haven't felt prepared to take the next step. This partnership will make it simple for anyone to integrate text messaging, email and instant messaging as part of an overall marketing plan", Lee stated.
Repeat Profits will be offering this new module in its Hybrid Marketing System to new small business clients and entrepreneurs. The company will also service the existing Trumpia client base, and will help to market Trumpia's offering to the marketing world.
For more information, download our "How to Harness the Untapped Power of Mobile Messaging" whitepaper at http://www.RepeatProfits.com/messaging.
###