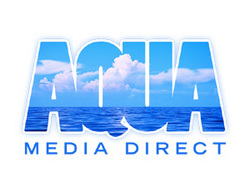 women are a timely market segment to reach for the holiday season.
Los Angeles, CA (PRWEB) October 29, 2008
Aqua Media Direct, Inc. announced today that the company has introduced a new Women's Vertical, a content channel of websites that focus on women and women's interests.
During the month of September, Aqua Media Direct's Publisher Relations Manager, Janelle Schiecke, signed representation agreements with 12 boutique women's sites for the company's transparent Aqua Premium media product, including ApplesForHealth.com, FamilyFriendPoems.com, AdviceDiva.com, Kprobe.com, and Craftown.com.
The Women's Vertical websites are diverse and have audiences with interests in health and family, to advice, crafts, and casual games. The sites are transparent and all linked to the company's adserver.
"We are introducing our Women's Vertical because women are a key influence and decision makers on many buying decisions for themselves and their families and advertisers want reach them," says Aqua Media Direct CEO, Tom Doyle, adding, "women are a timely market segment to reach for the holiday season."
Aqua Media Direct's mission is to provide advertisers with boutique sites having valuable content and endemic audiences as an alternative to the major sites that are always on a plan, according to Doyle. The company recently introduced a new Teen Channel and Grass Roots Travel category in the last two months.
Launched in late 2006, Aqua Media Direct is an online display media company that specializes in connecting advertisers with their target audiences worldwide.
The company has a trio of distinctive products: "True Site Representation" - 85 major client websites with endemic audiences and customizable features; "Aqua Premium" - features full transparency and the audiences of our major client websites available by channel; and "Aqua Performance" - has 1000's of websites classified by content and features a robust adserver that drives user responses and ROI.
Before taking the helm at Aqua Media Direct, Tom Doyle was CEO of Pivotal Media, LLC, a full service Internet advertising, public relations, and business consulting company. In the early Internet advertising industry, Doyle helped to establish Go4Media, one of the first successful site representation companies and network, as President. In his earlier offline media experience, Doyle owned a company that provided major market media planning and integrated promotions for touring entertainment companies and their sponsors including Barry Manilow and Frank Sinatra (P&G), Neil Diamond, The Rolling Stones, and A Chorus Line, The Broadway Tour of America (Visa).
Aqua Media Direct, Inc. is based in Los Angles with offices in San Francisco, New York, and Dallas. Tom Doyle can be reached at 818-649-7740 or tom @ aquamediadirect.com.
###