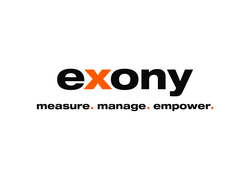 Investment in technology has been key to Garanti Bank's success and is central to the company's long-term strategy
Newbury, UK (PRWEB) November 18, 2008
Garanti Bank, Turkey's second largest private bank, is improving customer service for its 6.9 million customers after rolling out Exony (http://www.exony.com) Virtualized Interaction Manager (VIM).
Garanti Technology, an affiliate of Garanti Bank, operates a virtual contact centre based on Cisco IP technology to support the customer interaction needs of multiple national and international divisions of the Bank, including Garanti Insurance, Garanti Bonus Credit Card and Garanti International. Exony VIM has been deployed to give business users from a specific division or country unrivalled autonomy and agility to independently and safely optimise performance for their customer contact activities within the overall shared virtual contact centre environment.
In a highly competitive market and with a leading range of products and services, Garanti Bank sets itself the goal of constantly improving customer experience, while at the same time targeting the most efficient and effective utilisation of its people and infrastructure.
Receiving over 200,000 calls per day, Garanti recognised that front line staff responsible for customer experience needed maximum ability to optimise the performance of their customer contact operations in real time. After an extensive selection process, Garanti chose Exony VIM as it uniquely empowers business people to measure and manage in their partition of the virtual contact centre infrastructure. VIM delivers business intuitive web-based applications which safely and securely delegate control of the shared infrastructure to the front line, enabling accountable staff to proactively optimise to meet the bank's customer contact goals.
"Investment in technology has been key to Garanti Bank's success and is central to the company's long-term strategy," said Senol Karahasan, Assistant General Manager, Garanti Technology. "The bank was aware of the benefits that could be achieved through more effective measurement and management of contact centre resources – in terms of agility and empowering better customer service. After extensive testing we found that Exony VIM was the clear winner – able to do all the things we needed and provide both us and the bank with the flexibility to expand and improve our shared service contact centre operations."
"Today, world-class customer service has become increasingly critical to attracting and retaining customers in the banking sector. To achieve this requires unprecedented agility, quality and performance from an organisation's contact centres," said Rex Dorricott, CEO and co-founder of Exony. "We are proud to be working with Garanti Technology to help one of Turkey's leading banks ensure that customer service is a positive differentiator for them. By implementing VIM across its divisions Garanti is able to balance customer service across the total group infrastructure, enabling decisions to be taken in real-time on resourcing to meet changing needs. Combined with our partnership with Cisco, this demonstrates the increasing market momentum for Exony moving forward."
About Exony
Exony is the leading provider of interaction management software for virtualised customer contact operations. Exony Virtualized Interaction ManagerTM (VIM) enables operators of virtual contact centres to measure customer interaction experience, efficiency and effectiveness and manage available resources through making immediate tactical or planned strategic changes.
Built on Exony's experience and understanding of virtualised customer interaction, VIM incorporates four modules - Analytics, Resource Management, Connect and Service Management, all within the proven Exony Virtualization Framework for security, partitioning and user interaction.
Exony Virtualized Interaction Manager empowers virtualised customer contact operations for organisations across Europe and North America including Affiniti, Alliance & Leicester, BT, Cable & Wireless, France Telecom, HBOS, HSBC, La Poste, Microsoft, National Australia Group, Nectar, Transport for London, UK Home Office, Virgin Trains, Virgin Media and Vodafone.
For more information, please visit http://www.exony.com
For more information please contact:
PR Contacts
Simon Bunegar
+44 (0) 1635 271555
simon.bunegar @ exony.com
###