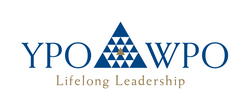 From an impressive pool of more than 300 applicants, George distinguished himself with his diverse experience and proven leadership skills
Santa Monica, CA (Vocus) November 17, 2008
YPO-WPO (http://www.ypowpo.org) today announced the appointment of George Weathersby as chief executive officer. The organization also announced the election of Simon Preston as international chairman of the board of directors for 2009-2010.
A global leadership network connecting nearly 17,000 members from 100 countries, YPO-WPO unites two of the world's foremost leadership organizations: YPO (Young Presidents' Organization) and its graduate group, WPO (World Presidents' Organization).
Weathersby brings to YPO-WPO 25 years of experience as a corporate president in industry sectors including finance, technology, aerospace manufacturing and publishing, as well as a tenure as president and CEO of the American Management Association.
"From an impressive pool of more than 300 applicants, George distinguished himself with his diverse experience and proven leadership skills," said Richard van Rensburg, 2008-2009 YPO-WPO international chairman. "We are very fortunate to have someone of George's caliber at the helm of the organization."
Weathersby served most recently as chairman and CEO of Genesys Solutions, L.L.C., a global consultancy serving CEOs in the area of organizational execution of their strategic plans and key business initiatives. He is a former member of the YPO Indiana Chapter.
Prior to his corporate experience, Weathersby worked in academia, serving as Commissioner of the Indiana Commission for Higher Education and on the faculty of Harvard University and the Haas School at the University of California, Berkeley. He holds a Ph.D. in decision and control theory from Harvard University and three degrees from the University of California, Berkeley: an MBA in managerial economics, a master's degree in nuclear engineering and a bachelor's degree in engineering physics.
Simon Preston, a member of the YPO Pennine and YPO Greater Europe Chapters, has been affiliated with YPO since 2001. He is chairman of iammoving.com, a company he founded, and director of magnom.com, where he served as lead business angel. After graduating from Cambridge University, he began his career with Royal Dutch Shell and then worked in international market development for United Utilities. He cofounded his first startup, Telinco, an Internet access and telecommunications company, in 1997 and sold it in 2000, continuing with the company, Tiscali, as CEO until he became involved in corporate turnarounds and new business development.
"Simon's rise to international chairman is a natural evolution of his strong leadership in the organization at the chapter, regional, and international levels," noted van Rensburg. "I have no doubt that his tremendous enthusiasm for YPO-WPO will take this great global organization to new heights."
Preston is a founder of the YPO Greater Europe Chapter, past chair of the Europe Regional Board and a current member of the YPO-WPO International Board. He also serves as chair of the Regional Chairs' Council, the governance body composed of YPO's 15 regional chairs.
About YPO-WPO
YPO-WPO is a global network uniting two of the world's foremost leadership organizations: YPO (Young Presidents' Organization) and its graduate group, WPO (World Presidents' Organization). YPO-WPO connects nearly 17,000 members and their families from 100 countries around the shared mission of Better Leaders Through Education and Idea Exchange. The organization offers an expansive array of learning opportunities at the local, regional and international levels. Alliances with leading higher education institutions provide members access to the world's top business minds, and a variety of events and networks address a full spectrum of personal, business and social enterprise topics. For more information, visit http://www.ypowpo.org.
Contact:
Michèle Foster
512-772 4701
mfoster @ ypowpo.org
###