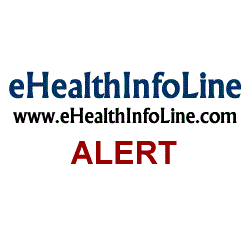 (we are) committed to taking enforcement against firms that circumvent the drug approval process.
(PRWEB) November 28, 2008
Wenatchee, WA eHealthinfoline.com, a thriving new health and fitness online directory is educating consumers on the most popular topics in medicine today. The site documents current health-related news and releases in-depth articles each month on both popular and controversial issues in healthcare.
eHealthinfoline will begin tracking drug seizures and other government actions against non FDA-approved drugs in order to help bring awareness to the health risks of using pharmaceuticals not approved by the FDA.
"We value consumer education and we pride ourselves in being the first to inform consumers about pressing issues regarding their health and safety. Americans should know if a drug is FDA approved or not and should understand the process by which FDA-approved drugs are put forth on to the market for their use," states Bill Francis, a senior editor for eHealthinfoline.com
During a routine inspection in May of 2008, the Food and Drug Administration (FDA) cited a St. Louis-based pharmaceutical powerhouse in violation of multiple regulations, including manufacturing numerous products containing active ingredients not yet approved by FDA. The pharmacy was ordered to stop manufacturing and shipping unapproved products. The FDA claimed, "(we are) committed to taking enforcement against firms that circumvent the drug approval process." The drug approval process is taken very seriously in the United States and before a new drug may be legally marketed, it must be shown safe and effective through extensive pre-clinical and clinical research.
This FDA seizure comes at a time when news continues to build about an unapproved fat dissolving treatment known as Lipodissolve. This procedure involves the injection of mixtures of various chemicals, most commonly a solution of phosphatidylcholine & deoxycholate (PCDC), into fat through multiple microinjections administered over numerous treatment sessions. Proponents of the controversial procedure claim that the medications cause pockets of fat to 'melt away'.
"Lipodissolve is that PCDC injections have not been approved by FDA for any indication," says Francis. "Furthermore, neither phosphatidylcholine nor deoxycholate are active ingredients in any FDA-approved drug."
Staff at eHealth have been following news surrounding Lipodissolve ever since the Kansas Board of Healing Arts tried to ban physicians and medical clinics from administering the fat-melting injections last fall. After much debate, by April 2008, physicians in the state of Kansas could only administer PCDC as part of an FDA sanctioned clinical trial.
In addition to state regulations, various medical societies have warned again the use of Lipodissolve. The American Society of Plastic Surgeons for instance, issued a statement urging consumers to be wary of the treatment because of the lack of scientific data to support its claims. Similarly, in October 2008, the Physician's Coalition for Injectable Safety advised consumers about the importance of FDA-approval for pharmaceuticals, especially those injected into the body.
"Consumers often ask, 'why are drugs required to undergo such strict approval processes?'" says Francis. "The rigorous guidelines and tests are required to ensure that the drugs are safe for human use. Patients can be sure that with an FDA-approved drug, they are putting something into their body that has undergone rigorous laboratory, animal, and human testing. With the extensive research performed, patients can be made aware of potential risks and side effects, and can be sure that the drug is safe and effective." Bill Francis also states that staff at eHealthinfoline.com will continue to track news about non-FDA approved drugs, and keep consumers up to date as FDA takes action. "Don't expect us to slow down when it comes to the health and safety of our readers."
About eHealthinfoline.com:
eHealthinfoline.com is a free health are information directory and medical news tracker. Ordinary people use eHealthinfoline.com to research common health conditions and find answers to commonly asked medical questions. The company is based in Wenatchee, Washington.
###