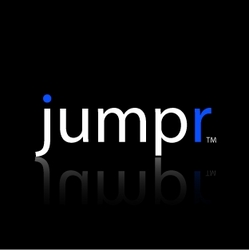 Mooresville, NC (PRWEB) December 2, 2008
North Carolina company introduces Jumpr, a Web 2.0 solution for the housing industry, with the launch of GettaJumpr.com. Utilizing mobile technology like your mobile phone or PDA, Jumpr provides fast, easy and accurate reports taking the guess-work out of constructing, remodeling, evaluation, appraising and inspecting homes and places that information in the palm of your hand in real-time. Visitors to the website will learn more about the company's product offering, tips for using Jumpr to increase business and can sign up to become a Jumpr Insider giving them access to a free trial when the product launches.
According to Jumpr team-member Evans Putman, "Our main goal with the launch of this website is to introduce Jumpr and offer a free trial to visitors joining our Jumpr Insider Team. But we will also share information freely through our Multiplex Blog, article database and newsletter on how our visitors can work smarter, work simpler and work faster while increasing their bottom line and improving customer relationships."
Putman continued, "Before this launch we also began to share the development and features of Jumpr with a few industry-insiders like real estate agents, title companies, government municipalities, contractors and affordable housing providers just to name a few and their excitement gave us the incentive to jump-start our product release and to begin lifting the veil on Jumpr."
Getta Jumpr, LLC will initially offer three products in the Jumpr Suite. Each of these products functions independently but also work hand-in-hand with each other giving the user an opportunity to choose which Jumpr product fits their needs and individual situation.
The three products are as follows

Remodel Jumpr - A Remodeling Estimator, Project Scheduler, Materials Purchaser and Project Manager. A unit-based estimating, planning, scheduling and purchasing tool for all of your housing and real estate projects.
Decision Jumpr - An Investment Predictor and Decision Maker. Predict, compare, assess, foresee and decide on real estate transactions - in seconds.
Team Jumpr - A Team Collaborator and Deal Manager. Automate real estate deals or any project requiring multiple individuals and businesses.
Because Jumpr is web-based, customers will always have the latest and greatest technology at their fingertips without the need for lengthy downloads and multiple software upgrades. Jumpr's Multiplex Blog will allow users to share information, learn about new Jumpr product features and contribute to the continuous advancement of this mobile technology tool.
Putman said, "Jumpr team-member and creator, Chris Allred has a real passion for helping others. He has years of experience in the housing industry but he also knows that our customers will be the ones pounding the streets, managing projects, making deals and discovering how Jumper could be a better tool for their business. With that in mind, Chris wanted to make sure that our customers feel welcomed to share ideas, successes and tips for making Jumpr better."
To become a "Jumpr Insidr" and receive a free Test Drive when Jumpr launches, sign up at http://www.gettajumpr.com. For additional information on this news or anything else Jumpr-related contact Jumpr Team-Member Evans Putman.
About Getta Jumpr
Getta Jumpr, LLC provides refreshingly uncomplicated web-based products designed to streamline the basic needs of the real estate and housing industries. Getta Jumpr's on-demand, mobile, software-suite allows individuals and professionals alike to simply, quickly and accurately estimate property conditions, make property transaction decisions, plan home improvement and remodeling projects and provide easy team collaboration and project management solutions. Getta Jumpr, LLC is based in Charlotte, North Carolina with development offices throughout the United States. For more information please visit http://www.gettajumpr.com or contact us at 843-253-4443.
Media Contact:
Evans Putman, Jumpr Team-Member
Phone: 843.253.4443
Fax: 843.725.6558
Getta Jumpr, LLC
111 Woodfern Place
Mooresville, NC 28115
###