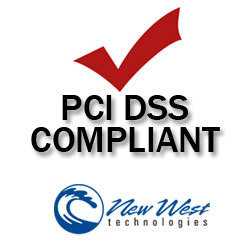 This confirms New West's commitment to the evolving mobile retail marketplace leaving us poised to take advantage of the expansive global opportunity. We intend on changing the POS experience for organizations Large and Small, and their customers
Portland, OR (PRWEB) December 1, 2008
New West Technologies, Inc. has announced its Mobile Retail Platform (MRP) has been approved by VISA to be Compliant with PCI Standards.
Payment Card Industry (PCI) compliance is a complex and ever evolving subject affecting millions of businesses - acquiring banks, Independent Sales Organizations (ISOs), processors, hosts, shopping carts, e-commerce and retail merchants and other merchant services providers.
"This confirms New West's commitment to the evolving mobile retail marketplace leaving us poised to take advantage of the expansive global opportunity. We intend on changing the POS experience for organizations Large and Small, and their customers," said Dan King.
New West Technologies delivers Mobile POS systems that place all the tools for retail business to process orders and manage inventory on a hand held device including Mobile POS.
About New West:
Founded in 1992 in Portland, Oregon, New West Technologies is a leading integrator of Mobile Retail POS software solutions and Microsoft Dynamics Retail products. As a full-service technology provider with extensive experience in small business computer networking and retail software development and installation, we deliver easy-to-use, practical solutions that dramatically improve your profitability and workflow management. http://www.newestech.com
###