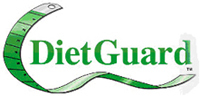 Philadelphia, PA (PRWEB) December 1, 2008
A new diet aid has been released to stop mindless snacking and achieve the long-term weight loss results that will lead to a healthier lifestyle. Diet Guard is a revolutionary product that can help consumers think before they grab that snack. Its drug free and virtually invisible, and users need not worry about any side effects from questionable supplements. The only noticeable effect is the loss of weight. An invisible mouth guard that can be worn all day or just during the most vulnerable moments like preparing dinner, driving in the car or sitting at a desk at work, Diet Guard will help get rid of those bad snacking habits. Another side benefit of Diet Guard is that the wearer cannot bite their nails.
The Diet Guard is perfect for anyone who has trouble staying on a diet program, or has snacking problems, which includes late night eating, snacking before or after meals, eating during meal preparation. This diet aid ensures long term weight loss success by changing eating habits.
The Diet Guard was developed as a result of a dieter who was also wearing invisible braces for teeth straightening. While the braces were in place, it stopped the mindless snacking that had been occurring. The Diet Guard works in a similar fashion; it makes the wearer stop and think before putting something in their mouth, because it's hard to eat with the guard on. Because the urge to eat was reduced while wearing the braces, the dieter lost additional weight without even trying. Losing weight is not always about joining the best gym or following the newest diet plan. It's about control and making lifestyle changes for long-term results. Diet Guard helps control the urge to constantly snack. Reduced snacking = weight loss! To learn more about Diet Guard please visit there website at http://www.dietguard.com.
###