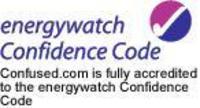 Cardiff (PRWEB) December 4, 2008
With a freezing winter on the cards, Will Thomas, car insurance expert at Confused.com, suggests steps which drivers could take, in order to avoid being left out in the cold - or financially squeezed this winter.
Make sure that car batteries are charged: batteries use more energy in the winter, as they are increasingly powering lights and heaters; it is therefore important to ensure that batteries are well-charged before long journeys. The average life of a battery is approximately five years, at which point it may be worth thinking about a battery replacement, rather than risk breaking-down in the freezing cold.
Check the tyres before a journey: it is important that tyre tread is well above the legal minimum of 1.6mm, as it determines grip which is important on frosty roads; however, Confused.com would recommend 3mm, for that extra peace of mind. Tyre pressure is equally important, as not having the optimum tyre pressure not only means that grip will be reduced, but it will also mean less efficient fuel consumption. It is therefore worth checking the pressure regularly at petrol stations.
Keep Jack Frost at-bay: it is important to top up the anti-freeze in the radiator before long journeys; this will only cost a couple of pounds, but could save drivers hundreds of pounds by avoiding cracked engine block repairs. Frozen windscreens are another side-effect of winter weather, and can always be relied upon to make drivers late for work. As well as the trusty kettle of boiling water, it is a good idea to make sure that the windscreen washer fluid is topped up, preferably with added anti-freeze. It is always worth keeping an insulated flask of hot water in the glove compartment, in case the windscreen and mirrors need to be de-iced during the day.
Avoid being blinded by the light: late sunrises and early sunsets mean that visibility can be a serious issue for drivers, during the winter. In addition to making sure that windscreen wipers are working efficiently, and that the fluid is topped up, it is imperative that windscreens are in good condition; scratches, both inside and out, and dirt can accentuate the startling effect of the sun's dazzle.
"Winter is a potentially hazardous time for motorists. As well as being more vigilant in these conditions, motorists need to plan their journeys in advance. Leaving home ten minutes earlier, in order to de-ice the windscreen, will save that potentially dangerous mad rush to work. As well as the obvious danger of careless driving, accidents could also cost motorists financially; on average, a driver with three points will see car insurance premiums leap by 7%, rising to 25% for six points, and 50% for nine points. While nobody is perfect, we would advise motorists to take more care when driving, especially in winter months."
For further information please contact:
Press office
Confused.com
02920 434 398
Joanna Harte/ Karen Wagg
Polhill Communications
020 7655 0550
Notes to editors
About Confused.com:
Confused.com is one of the UK's biggest and most popular price comparison services. Launched in 2002, it generates over one million quotes per month. It has expanded its range of comparison products over the last couple of years to include home insurance, travel insurance, pet insurance, van insurance, motorbike insurance, breakdown cover and energy prices, as well as financial services products including credit cards, loans, mortgages and life insurance.
Confused.com is not a supplier, insurance company or broker. It provides a free, objective and unbiased comparison service. By using cutting-edge technology, it has developed a series of intelligent web-based solutions that evaluate a number of risk factors to help customers with their decision-making, subsequently finding them great deals on a wide-range of insurance products, financial services, utilities and more. Confused.com's service is based on the most up-to-date information provided by UK suppliers and industry regulators.
Confused.com is owned by the Admiral Group plc. Admiral listed on the London Stock Exchange in September 2004. Confused.com is regulated by the FSA.
###