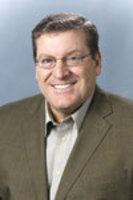 We're excited to partner with Vovici
Indianapolis, IN and Dulles, VA (PRWEB) December 11, 2008
Vovici (voh-VEE-see), the leading provider of Enterprise Feedback Management (EFM) and online community Software-as-a-Service, and Walker Information, a leading consulting firm specializing in employee and customer strategies, today announced that they have partnered to create a unique offering that combines Walker Information's database of employee loyalty information with Vovici's industry leading EFM solution. This combination will help organizations deploy valid and reliable employee loyalty surveys and then enable them to compare their results against the industry's leading employee loyalty benchmark database to create an accurate picture of employee loyalty.
Walker's proprietary approach to measuring employee loyalty, built off of benchmark studies that have been conducted with hundreds of companies, will now be embedded into Vovici's EFM offering, allowing customers to efficiently gather employee feedback, measure loyalty, forecast retention, pinpoint areas of importance, identify improvement areas and establish an action plan. Walker has extensive experience in conducting employee loyalty studies and provides benchmark data which will now be available to Vovici customers. For the first time, Vovici customers will be able to compare employee feedback data for their organization to those of organizations across the nation.
"We're excited to partner with Vovici," said Steve Walker, Walker CEO and President. "They're clearly a leader in the development of survey software. By embedding our established methods, significantly more companies can have an effective validated method for improving employee loyalty, retention, and overall business performance."
Prior to this partnership, organizations had to outsource this type of research to a managed service provider. The process of collecting and analyzing the data could take weeks or months. Now, through this partnership, organizations can receive this data in a matter of hours with detailed reports, accompanied by sound advice, detailing how to act against that data.
"Vovici works with many business leaders and human resource professionals around the globe using our enterprise feedback tools and strategies to uncover employee satisfaction," said Dean Wiltse, CEO of Vovici. "Partnering with Walker, Vovici can now provide a scientifically valid method for gathering employee feedback, comparing it to benchmark data, and establishing action plans to improve business performance."
About Walker Information
Walker is a privately-held consulting firm specializing in employee and customer strategies. Helping business for more than 65 years, Walker's diverse team of researchers and consultants provide tailored, comprehensive solutions to help companies achieve their business objectives and grow shareholder value. Walker has developed a specialty in providing a standardized approach to measuring and managing employee loyalty. In addition, they have published benchmark studies on employee loyalty since 1999. These reports have provided Walker and the marketplace with consistent trends on issues related to workforce loyalty, commitment, and ethics.
About Vovici
Vovici is the pioneer in Enterprise Feedback Management (EFM), providing comprehensive survey software, panel management and online community solutions. Our survey tools enable organizations to centralize feedback data collection, build and manage proprietary panels, leverage corporate social networking, and utilize robust survey analytics and reporting. Our solutions increase customer loyalty, facilitate collaboration and innovation, influence critical business decisions and provide voice to online communities. Organizations worldwide, including more than half of the Fortune 500, rely on Vovici to gather feedback on customer satisfaction, perform market research and gauge employee satisfaction. Visit http://www.vovici.com for more information.
###