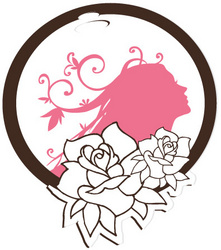 In this day and age, when we're inundated with ads and 'must-have' trends, it's important for women to make informed decisions when it comes to their well-being and happiness. Women love being fashionable, beautiful and smart about travel and the like, but sometimes they can lose their senses pursuing these things
Palo Alto, CA (PRWEB) December 3, 2008
The Conscious Snob website takes a snazzy, refreshing attitude towards reinventing the female lifestyle. Under pseudonyms like "Wise Snob," "Style Snob," and "Sexy Snob," the collective "snobs" delve into lifestyle topics like fashion, beauty, and relationships to discuss the consequences of people's decisions and how it's possible to live up to The Conscious Snob's "Think Conscious, Feel Stylish" motto.
Striking a balance between high-end style and sustainable habits, The Conscious Snob has detailed everything from "High Heels Without Tears" to "Fusing Fashion With Philanthropy" in their Conscious Fashion category. As the website emphasizes, loving luxury doesn't mean you have to sell your soul (or break your back as long as you wear those heels properly).
"In this day and age, when we're inundated with ads and 'must-have' trends, it's important for women to make informed decisions when it comes to their well-being and happiness. Women love being fashionable, beautiful and smart about travel and the like, but sometimes they can lose their senses pursuing these things," says May Wong, The Conscious Snob Cofounder. "The Conscious Snob wants to make it a point that there are alternative approaches to these various interests, and that being aware and living conscientiously doesn't mean sacrificing what you love; it's about making better choices and adding substance to your lifestyle."
For readers who want to get the "snob" perspective on other aspects of their lifestyles, The Conscious Snob also offers advice and recommendations for beauty, travel, relationships and sustainable living habits. These range from exclusive discounts to socially conscious makeup and jewelry vendors, to helpful tips for "Adopting a Pet" to interesting reads like "To Be or Not to Be Friends With Benefits".
But it's action that speaks the loudest. To emphasize their mission to empower women, The Conscious Snob hosted its first Wine and Cheese Charity Accessories Drive on Nov. 16th to collect clothing and accessories to help a local nonprofit provide suitable, professional attire to disadvantaged women starting new jobs. The event underlines The Conscious Snob's intention to encourage and promote conscious decisions in life that result in positive change every woman and her community.
ABOUT THE CONSCIOUS SNOB:
The Conscious Snob is an online magazine dedicated to sharing knowledge and advice to empower young women. The website takes a fun yet mindful approach to the way women live their lives by focusing on conscious choices that can be made in fashion, beauty, relationships and other lifestyle-improving topics.
The Conscious Snob is located at http://www.theconscioussnob.com.
Contact:
LiMin Lam
The Conscious Snob
URL: http://www.theconscioussnob.com
Address: PO Box 255, Palo Alto, CA 94301
###