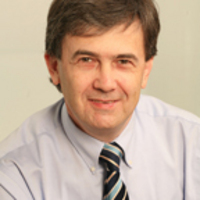 BelAir Networks delivers high performance Wi-Fi solutions that have proven commercially successful for leading cable and telecom operators
Kanata, Ontario (Vocus) December 3, 2008
Noting a six percent increase in units shipped in the overall Service Provider WLAN market, Dell'Oro Group's recently released Q3 2008 Wireless LAN quarterly report recognized BelAir Networks as the Service Provider WLAN market share leader based on revenue for the fifth consecutive quarter.
As well-known Wi-Fi blogger, Glenn Fleishman, stated in a recent article in Ars Technica: "BelAir Networks is known for powering the biggest public WiFi networks in North America: Minneapolis, Toronto, and Cablevision's in-progress New York, New Jersey, and Connecticut network for its cable data subscribers."
In addition to market leadership, BelAir Networks maintains product leadership in the service provider space with the recent announcement of the new BelAir20 Access Point (AP), a best in class, ultra-compact and easily powered dual-radio, dual-band 802.11n Wi-Fi indoor AP targeted at service provider deployments. The BelAir20 is designed to help service providers expand their service reach and capitalize on the growing demand for Wi-Fi access driven by the huge increase in Wi-Fi enabled devices.
"BelAir Networks delivers high performance Wi-Fi solutions that have proven commercially successful for leading cable and telecom operators," said Bernard Herscovich, President and CEO, BelAir Networks. "BelAir Networks products easily integrate into the service provider's current back office infrastructure and enable them to cost-effectively offer a seamless broadband mobile experience to their customers, both indoors and outside."
Driven by the powerful, feature-rich BelAirOS operating system software and managed by BelView, BelAir Networks offers the industry's most comprehensive product portfolio with the highest capacity, lowest latency and fastest roaming speeds. Supporting Wi-Fi, WiMAX, 4.9 GHz Public Safety, 5.9 GHz ITS, and 4.4 GHz Military spectrum bands, the portfolio includes the new BelAir20 AP, the flagship four-radio BelAir200, the BelAir200D for Defense applications, the two and three-radio BelAir100, BelAir100T, BelAir100D, and BelAir100M, and the strand-mounted BelAir100S.
About BelAir Networks
BelAir Networks is the first company to offer scalable, mobile wireless broadband mesh networking solutions with the highest quality for video, voice and data. The company teams with world-class global partners to deploy proven, cost-effective wireless broadband mesh networks. BelAir's wireless networking solutions are built on the only multi-service architecture for Wi-Fi, WiMAX, 4.9 GHz, 5.9 GHz and 4.4 GHz spectrum bands. BelAir Networks patented solutions deploy quickly, blending into the physical environment and integrating easily with existing infrastructure. Founded in 2001, BelAir Networks is a privately held company. For more information about BelAir products and customers, visit http://www.belairnetworks.com.
###