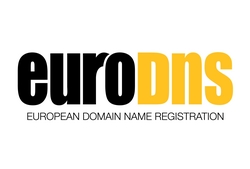 Luxembourg (PRWEB) December 2, 2008
EuroDNS announces the opening of the .tel Sunrise period reserved to trademark owners, and handled on a first-come, first-served basis, until the 2nd February 2009. Pre-registrations in advance for both the Premium Landrush and Go Live periods are also available at http://www.eurodns.com.
The Sunrise period enables trademark owners to register the .tel domain name corresponding to their trademark, subject to validation from Deloitte. The sunrise will be handled on a first-come, first-served basis and registrations carry a minimum three year term at a set up price of 290 Euros, followed by an extra 18 Euros each year.
Xavier Buck, CEO of EuroDNS explains, "Premium Landrush and Go Live phases for .tel have been open for pre-registration for a month at EuroDNS but we are quite excited to see the Sunrise period opened to Trademark owners today. It is a great opportunity for companies and services to benefit from the new .tel directory service while securing their brands. The Registry will handle domain name applications on a first-come, first-served basis during each of the phases, and interested parties are strongly encouraged to submit their requests now".
The new .tel extension opens up new markets and opportunities and is a revolution in the way both people and companies will use the Internet and interact with each other. The .tel provides a new and unique communication platform for users to store, update and publish contact information, web links and keywords directly on the Internet. Any .tel domains are accessible from many devices, from cell phones to IP phones and desktop PCs.
EuroDNS customers can also submit pre-registration for the Premium Landrush phase which lasts from the 3rd February until the 23rd March. This is a great opportunity to be among the firsts to request high quality domain names such as Generic Premium names. Contrary to other Registries, no auction process will be involved and the fee is only 115 Euros per year (three years minimum).
The Go Live period is also accessible to pre-registrations with EuroDNS. It carries a one year minimum term for 18 Euros. Applications will be sent to the Registry on the 24th March 2009 who will then process them on a first come first served basis.
All .tel names pre-registered with EuroDNS that are not attributed during the Premium Landrush and Go Live phases will be re-credited to the applicants. Set-up fees always apply for the Sunrise period.
Xavier Buck concludes, "Our whole group is committed to the success of .tel. EuroDNS's sister company and leading Voice over IP operator, voipGATE, will soon integrate the .tel Directory services and functionalities within the new version of its softphone, allowing voipGATE customers to reach anyone holding a .tel in just a few clicks, fulfilling the vision of the .tel Registry.
Additionally, voipGATE users holding a .tel domain will instantly become more discoverable and reachable, online or otherwise. This is a real step forward into new ways of communication".
To have a better understanding of .tel, go to: http://www.eurodns.com/top-level-domain/Generic/Tel. Find about more about voipGATE at http://www.eurodns.com/top-level-domain/Generic/Tel. Find about more about voipGATE at http://www.voipgate.com.
Stay tuned to eurodns.com and register your .tel now!
About EuroDNS
EuroDNS is a Domain name Registrar specialized in International Domain extensions. Based in Luxembourg with branch offices in Europe, the USA and Asia with AsiaDNS, EuroDNS serves a large variety of clients ranging from SMEs to some of the world's largest Domain Investors and offers dedicated naming solutions to Trademark holders. By strongly participating in leading industry forums including ICANN and the International Trademark Association, EuroDNS seeks to promote e-Commerce and wider Internet adoption. http://www.eurodns.com
###