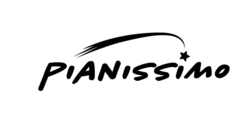 The tone quality and dynamic expression are very impressive, and incredibly, the sound has the character of a real Steinway™ Model D 9' concert grand (like the one I used to tune and spend many hours with 2-3 times per year!)
Oakhurst, CA (PRWEB) December 4, 2008
Pianissimo uses a combination of sample playback and advanced physical modeling to create a stunning acoustic grand piano sound. Starting with over 250 MB of high quality samples of a Steinway™ Model D grand piano, Pianissimo uses complex signal processing and programming to recreate the warmth, response, and playability of a real grand piano. This warm, natural sound is then paired with a professional studio-quality reverb algorithm to add the depth and ambiance of a real acoustic space. Add in modeled sympathetic resonance, incidental mechanical hammer sounds, remarkable control over tone and velocity response, 256 voices of polyphony, and incredibly low CPU usage, and Pianissimo might just be the best sounding, most playable virtual piano ever.
The VSTi will operate in any DAW with support for virtual instruments in the VSTi format, including Mixcraft. The Stand-Alone version supports any MIDI device, and any Wave, ASIO, or WaveRT device. It allows for two-track recording, loading and saving of standard MIDI
Type 1 files, and supports mixing down to WAV, MP3, WMA, and OGG Vorbis files.
According to Dan Goldstein, Senior Vice President of Development for Acoustica, "Competing virtual grand pianos cost anywhere from $200 to $400 and beyond, and are often large, bulky, and CPU intensive. They hog memory and are simply not practical to work with.
Pianissimo changes all that.
Combining the best of sampling with acoustic modeling technology and detailed sound programming, we have created a virtual piano that is lightweight, highly detailed, extremely responsive, and sounds great. And, priced at just $79, Pianissimo shatters all expectations of what a high quality sampled grand piano should cost."
Paul, a semi-retired piano tuner and technician, writes, "The tone quality and dynamic expression are very impressive, and incredibly, the sound has the character of a real Steinway™ Model D 9' concert grand (like the one I used to tune and spend many hours with 2-3 times per year!)"
Product Features
Features 250MB of high quality, quadruple-strike samples from a Steinway™ Model D grand piano, enhanced with acoustic modeling technology to produce a rich, warm, expressive, and highly realistic grand piano sound.
Ultra-professional integrated studio reverb creates a highly realistic ambience that places the piano within a true acoustic space.
Unparalleled sample programming creates a fluid, dynamic, expressive tone without identifiable velocity switching or other digital artifacts.
Advanced sympathetic resonance modeling recreates the subtle shimmer of piano strings when the damper pedal is depressed.
Adjustable incidental piano sounds, including mechanical noises from damper pedal and key release, for an unparalleled level of realism.
256 voices of polyphony and low CPU usage make Pianissimo ideal for solo piano performance, studio compositions, and live performance.
Adjustable piano lid, velocity curve, tone controls, sympathetic resonance, reverb, and chorus effect allow you to tailor the piano's tone and response to fit your playing style.
Works in all major digital audio recording software packages (including Mixcraft™) as a VSTi plug-in instrument.
Stand-alone version features metronome, two-track sequencer, and ability to mix down recordings to WAV, MP3, WMA, or OGG Vorbis audio files.
System Requirements:
Windows 98, ME, NT, 2000, XP, or Vista
1GB RAM (2 GB RAM recommended).
(2 GHz Dual Core recommended).
Sound card or sound device.
USB or MIDI controller keyboard recommended.
Display resolution @ 1024 x 768 or above.
Free Seven-Day Trial:
Pianissimo is available for download at:
http://acoustica.com/pianissimo/download.htm
Pianissimo includes lifetime support.
FOR EVALUATION COPY:
Contact: David Raimondo 559-692-2224 ext 1008
Director of Sales & Business Development
E-mail: David @ acoustica.com
Http: //http://www.acoustica.com
Acoustica Inc.
40291 Junction Drive Suite 204
Oakhurst, CA 93644
z.reverb by zplane.development.
Steinway is a trademark of Steinway & Sons. 0
Neither Acoustica nor Pianissimo is affiliated with or endorsed by Steinway & Sons.
Founded in 1998 and located in the foothills of the Yosemite Valley, Acoustica's mission is to create high quality, intuitive, and powerful software at affordable prices.
Our motto is "Software Should Be Easy To Use."
At Acoustica, the customer comes first!
###