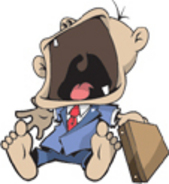 an incorporated municipality having defined borders.
St. Pete Beach, Fla. (PRWEB) December 4, 2008
Given the tragedy in Mumbai, tourists traveling to unstable regions need to spend time understanding whether their travel insurance adequately protects them in the event of terrorism, industry expert Chris Harvey said today.
A week after the rampage in India that claimed nearly 200 lives, killing 19 foreigners and wounding dozens more, families from around the world face either the grim task of repatriating remains, or the unanticipated expense of rushing to loved ones in hospital. Many survivors face a potentially lengthy, bureaucratic and costly introduction to medical care overseas.
But although carriers typically offer some form of terrorism related insurance, the degree of protection varies considerably from policy to policy, warned Mr. Harvey, CEO of Squaremouth, America's fastest growing comparison web site for travel insurance.
"It's always wise to take a good look at the small print of an insurance policy, but even more where terrorism is concerned," said Harvey.
Some policies provide no coverage at all; while others offer full benefits. The very meaning of terrorism is open to different interpretation by different insurance companies. And civil disorder, riots and acts of war aren't considered terrorism, excluding them from cover.
Policies that specifically mention terrorism will usually reimburse non-refundable trip costs if you cancel or interrupt your trip because of an attack. But often these need to be purchased within two weeks of a first trip payment for coverage to kick in, the CEO added.
If you are concerned about terrorism and how it might affect your travel insurance, Harvey advised taking note of these basic points:

Some policies offer coverage for foreign incidents only; while others offer protection for both foreign and domestic acts of terrorism -- which would include an incident in your departure city.
For foreign coverage, the incident must usually take place in a city listed on the trip's itinerary.
"City" typically means "an incorporated municipality having defined borders."
Importantly where Mumbai is concerned, if there has already been a recent terrorist event in your travel destination, or the State Department has issued a warning against traveling there, coverage may be excluded.
Typically, you must be scheduled to arrive at your destination within a timeframe from the terrorist incident, usually 30 days; however some policies apply only if you arrive within seven to 10 days of the incident.
Responding to customers' concerns, Squaremouth has provided the official statements from all the major insurers regarding the Mumbai attack. For more information, visit Travel Insurance Carriers Official Statements.
About Squaremouth
Squaremouth is America's fastest growing travel insurance comparison site, helping customers instantly quote, compare and buy policies from every major carrier. Squaremouth has web sites in the US and UK, and an extensive network of partner sites worldwide. The company is headquartered in St Pete Beach, FL., with offices in Fort Wayne, IN. Visit Squaremouth.com or Squaremouth.co.uk.
About our Zero Complaint Guarantee
The cornerstone of our commitment to customers is Squaremouth's guarantee to remove any company from our website if there is a customer complaint that cannot be resolved to our satisfaction. Squaremouth offers the broadest selection of insurance with an emphasis on quality and follow-up care in companies featured. We also factor in independent evaluation from the insurance industry watchdog AM Best.
Squaremouth offers products from the following travel insurance carriers:
CSA, Elvia, Global Alert Admin, Global Underwriters, HTH Worldwide, ITravelInsured, Medex, Medjet Assist, MH Ross, Multinational Underwriters (MNU), Seven Corners, Travel Guard, Travel Insurance Services, Travel Insured, Travelers Liberty, Travelex, TravelSafe and USA Assist.
AVAILABLE TOPIC EXPERT:
Chris Harvey
charvey@squaremouth.com
Toll-free (800) 240-0369
Direct (727) 490-5802
U.S. travel insurance - http://www.squaremouth.com
U.K. travel insurance - http://www.squaremouth.co.uk
International Medical Insurance - http://www.squaremouth.com/international-medical-insurance
###