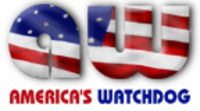 we are talking about extremely greedy major US homebuilders, that intentionally created an environment, that caused consumers to over pay for their title insurance.
Ferndale, WA (PRWEB) December 4, 2008
Americas Watchdog and its National Mortgage Complaint Center are expanding their investigations into major US homebuilders scheming with large national title insurance companies, in order to get a unjustified kickback, as well as forcing local US real estate appraisers to come up with unjustifiable comparable home sales information, in order to artificially inflate the values of their new homes. According to Americas Watchdog, "we are talking about extremely greedy major US homebuilders, that intentionally created an environment, that caused consumers to over pay for their title insurance." "At the same time we want to talk to honest real estate appraisers, who were told by major US homebuilders, either give us the inflated value, or we will find someone who will." Independent title insurance company executives or independent real estate appraisers with specific information can call Americas Watchdog's National Mortgage Complaint Center anytime at 866-714-6466 or visit their web site at Http://NationalMortgageComplaintCenter.Com.
How did the major US homebuilder phony title insurance scam work?
The large or national homebuilder would buy an existing title insurance company. The homebuilder would also set up a mortgage company. The homebuilder would charge the new home buyer the standard rate card fee for the title insurance in the specific state of the home purchase. The homebuilder's title insurance company was an empty shell. The major US homebuilder's shell title insurance company would instantly resell the new homeowners title insurance policy to a real title insurance company for about $0.30 cents on the dollar. According to the US Department of Housing & Urban Development's RESPA Section 8, "it is illegal to mark up a third party cost." Americas Watchdog wants to hear from independent title insurance companies, that have specific knowledge of these major homebuilder practices. Independent title insurance executives can call Americas Watchdog anytime at 866-714-6466.

How did the major US homebuilder appraisal scam work?
Major US homebuilders would move, or expand into a new metropolitan area during the US real estate boom in 2003-2006. They would tell local appraisers, "we want these values," or "give us these values and we will give you the job." The problem: In many of these markets the new homes were not worth what the homebuilders were asking for them. According to Americas Watchdog, "this artificial inflation of local real estate markets has put us in a position where the entire economy is now at risk. We know there are honest appraisers who know about these major homebuilder tactics and bullying, and the nation needs to know the truth." Honest residential real estate appraisers who have proof of this fraud should contact Americas Watchdog at anytime at 866-714-6466.

Note from Americas Watchdog to major US homebuilders and their stockholders, "we also know that in the Southwest, West Coast, Texas, Southeast, Midwest and a portion of the East Coast, the individuals that built most of your homes were undocumented workers, who were never paid overtime, or they were classified as 1099 sub contractors. It was all a lie, and it will all turn out to be the largest cases of labor violations in US history." Honest major homebuilder construction superintendents or project managers who have proof of the 1099 undocumented labor scheme are encouraged to contact Americas Watchdog anytime, at 866-714-6466. Americas Watchdog's Wall Street Fraud Watchdog is leading the investigation of the major homebuilder undocumented worker 1099 sub contractor scheme. Their web site is located at Http://WallStreetFraudWatchdog.Com.
According to Americas Watchdog, "before we do one more real estate bail out of anyone, we need to have a little chat on how we got here, and what we do to make sure it never happens again. We also need to make certain that greedy national or regional homebuilders pay for what they have done to their customers, and the US economy."
Individuals who purchased the homes built by national home builders in the sections of the country listed may have significant construction defect issues. Major US homebuilder consumers who may have construction defect issues are welcome to file a complaint at Americas Watchdog's Homeowners Consumer Center at Http://HomeOwnersConsumerCenter.Com.
Americas Watchdog is all about consumer protection and corporate responsibility.
# # #