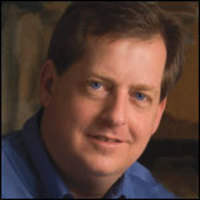 one of the fastest-growing phenomena on the Internet
Kansas City, Mo (PRWEB) December 8, 2008 -
John Jantsch, creator of Duct Tape Marketing, announced today that he is hosting a live webinar session with social media expert Chris Brogan on the topic of using twitter for business marketing and networking purposes. The live session is Thursday, Dec 11th at 12:00 pm, CST.
According to the New York Times, Twitter is "one of the fastest-growing phenomena on the Internet". This free social messaging service provides business owners and marketers with the opportunity to connect and stay connected with their network.
Twitter users simply answer - "What are you doing" in 140 characters or less. Using a rich set tools, hosted by twitter and 3rd-party developers, twitter users then connect around these conversations.
The use of this and other social media tools is still great mystery to the non-technical business and Jantsch and Brogan are deft at turning the hype surrounding social media into practical business strategies and tactics.
"I love sharing this kind of useful information with business owners because once you strip away the hype you can see them really getting how they could use a tool like twitter to grow their business," said John Jantsch, host of the webinar.
During this live webinar, sponsored and by iLinc web and video conferencing, Jantsch and Brogan will cover twitter basics, strategies, tips, tools and tactics for business folks who want to explore and enhance the use of this powerful networking and publishing tool.
To register, click here - Duct Tape Marketing Webinar Center
About Duct Tape Marketing
Duct Tape Marketing is a small business marketing system created by best-selling author and award-winning small business marketing and social media expert John Jantsch. Find more information on the Duct Tape Marketing Blog, a Forbes favorite for small business.
###