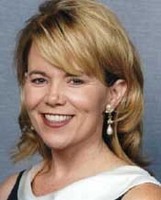 Teaching English Learners is different from teaching students in the mainstream, and requires a different skill set.
Phoenix, AZ (PRWEB) December 7, 2008
As President-Elect Obama transitions into the White House, one major area of focus is the state of education in the United States. While many changes are planned with respect to the No Child Left Behind Act, a key focus area is the graduation rates of English Language Learners. In his comprehensive plan to reform education, Obama believes that schools should be held accountable for the success of their ELLs.
Proper teacher training is vital to the success of this program for the Obama administration. However, there has historically been a disconnect between teacher preparation programs and what it really takes to teach students who are learning a second language.
"When teachers are initially trained in their undergraduate degree program, there is often little, if any, emphasis on teaching English Language Learners," stated Anne Swigard, president of Educational Training Specialists (http://www.elltraining.com), a teacher training company that has instructed thousands of educators nationwide in the techniques to successfully work with English Language Learners. "Teaching English Learners is different from teaching students in the mainstream, and requires a different skill set."
Swigard stated that if teachers, through no fault of their own, are ill-equipped to engage and teach these students, the United States will continue to see high dropout levels among ELLs. She believes this will translate into a further drain on already-strained social programs, in addition to producing an under-prepared future work force.
With the population of English Language Learners continuing to grow, it is imperative that the education system of the United States ensures the success of these students. However, according to an article published by the Los Angeles Times in July 2008, the drop out rate in the Los Angeles Unified School District has grown to 33.6%, which is stated to have been largely attributable to the increase in Latino immigrants and English Learners.
In New York, the four-year English Language Learner dropout rate was 29.4% statewide, as reported in a memorandum, Systemic Crisis for English Language Learners, written by several members of the Coalition for Educational Excellence for English Language Learners.
Swigard is convinced that proper teacher training, coupled with a commitment to understanding how English Learners learn a second language, can decrease the drop-out rate amongst their ELL population.
As a leading expert in the training of teachers of ELL students, Swigard maintains that in order to be effective with English Learners, teacher in-service training programs should include:

Best practices for English Learners
Theoretical principles related to language acquisition
Brain research
Gold-standard research, like Classroom Instruction that Works (Robert Marzano, et al)
Cooperative learning
Elements of effective instruction
High levels of participant (and thus, student) engagement
High-interest literacy instruction and activities for struggling readers and writers
A method for immediate reflection and application in the classroom environment
Swigard's thematically-based, copyrighted training programs, 'From Many Nations to One' and 'Around the World in 15 Hours' include the above components and fulfill the requirements necessary to address national standards, along with proven methods to reach the ELL student population.
"Our teacher workshops and inservices are very innovative and interactive, and are delivered by educators who have worked with English Language Learners on a daily basis for many years," said Swigard. "Unless a teacher can mentally rehearse and practice what is taught under the guidance of a qualified professional, and know exactly when and why to employ new strategies in the classroom, the techniques will not be engrained in his or her daily teaching regimen. Without change, English Learners will continue to fail to graduate, and the cumulative effects for the United States will be devastating."
Anne Swigard, president of Educational Training Specialists, has been involved in the education of English Language Learners since 1990, as a bilingual and Spanish immersion classroom educator, a teacher coach, and a staff developer. She has lived in Mexico, and taught in Korea and Japan. After realizing the limited number of professional programs available to teachers of English Learners, she started her educational consulting company to meet the needs of ELL educators nationwide. For more information on the programs available to school districts, visit her website at http://www.elltraining.com or contact her at 1-800-279-7135.
###