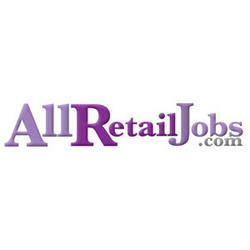 We're pleased to partner with AllRetailJobs.com to offer this expanded service to the FRF members
North Miami Beach, FL (PRWEB) December 6, 2008
Job opportunities in Florida's sizeable retail industry will now reach a wider audience, thanks to a new online job board launched by the Florida Retail Federation (FRF) and AllRetailJobs.com.
The partnership allows FRF to share information on available retail jobs to its members and other users of the association's website. Thanks to a job search function that is placed on the FRF website, individuals will now be able to search for retail jobs on the FRF site, which will ultimately lead them to http://www.allretailjobs.com.
Retailing is Florida's second-largest industry; its 100,000- plus retail businesses employ nearly 20 percent of the state's workforce, pay more than $33 billion in wages annually and collect and remit more than $20 billion in sales and retail related state taxes.
"We're pleased to partner with AllRetailJobs.com to offer this expanded service to the FRF members," said Rick McAllister, FRF's President and CEO. "Through our collaboration, we can enhance the search process for both candidates and employers. We feel this is another added value for FRF membership and hope our members will take advantage of this service."
"With our head office in North Miami Beach, Florida, we are delighted to team up with The Florida Retail Federation to assist retailers with hiring top retail talent and to help retail associates find their ideal career opportunities," added Don Firth, President and CEO of AllRetailJobs.com.
Contact:
Heather Castillo
Marketing & Operations Manager
AllRetailJobs.com
heather (at) allretailjobs.com
About AllRetailJobs.com:
AllRetailJobs.com dominates the online job board space for the retail industry. As the first retail niche job board on the Internet, AllRetailJobs.com has been the #1 job board for the retail industry for eight years, and its website is visited by more than 750,000 retail professionals per month. AllRetailJobs.com was the recipient of the prestigious 2007 Weddle's User's Choice Award for best job board. Learn more at AllRetailJobs.com.
About FRF
In existence since 1937, the Florida Retail Federation works to help businesses large and small meet the challenges of the competitive retail environment. In addition to legislative and regulatory advocacy on their members' behalf, the FRF also offers the opportunity to take advantage of their money-saving programs. Learn more at frf.org.
This press release was distributed through eMediawire by Human Resources Marketer (HR Marketer: http://www.HRmarketer.com) on behalf of the company listed above.
###