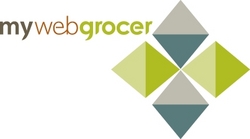 This new tool clearly makes a difference for the consumer and the retailer
Colchester VT (Vocus) December 8, 2008
MyWebGrocer has developed an even more convenient way for online grocery customers to do their online shopping: Order Express. This time saving email technology will save retail grocer's online grocery shoppers time and money.
After an allotted time period from the customer's last online purchase, an email goes to them showing what they previously purchased and gives them the option to purchase some or all of the items again and the capability to add more items and special notes. A single click from their personalized email sends their order to the store. Online grocery shopping just became more convenient.
ShopRite was one of the first to launch this Order Express system. Within the first five days of the launch, ShopRite saw over 500 immediate responses to the offer. "At ShopRite, we are always looking for ways to make shopping with us more convenient," said Joe Colalillo, Chairman and CEO at Wakefern Food Corp., the distribution and merchandising arm of ShopRite supermarkets. "Using e-mail to place your order is certainly another step in achieving that goal."
"Small, simple steps that help drive more business for the retailer's online channel are sometimes as beneficial as the larger advancements," explains Curt Alpeter Senior Vice President of Sales for MyWebGrocer. "This new tool clearly makes a difference for the consumer and the retailer".
In a recent survey conducted by Exact Target "nearly two-thirds of those surveyed said they had made a purchase because of a marketing message received through e-mail". Consumers in our market today prefer email. Order Express enables retail grocers to target their customers directly by offering them products that they know they enjoy. Doing this on an individual level increases a client's customer retention base because it is offering their customer's personalized convenience.
About MyWebGrocer:
MyWebGrocer was one of the first to launch online Software as a Service for retail grocers in 1999. MyWebGrocer increases basket size, acquires new customers, retains current customers, and drives revenue in-store and online business for their clients. MyWebGrocer has the largest grocery advertising network in the country covering 85% of the US, earning their clients direct ad revenue. Some of their clients include Shoprite, Lowes Food Stores, Big Y, Food Lion and 90 other leading grocery chains. For more information please visit mywebgrocer.com or call 1-888-662-2284.
###