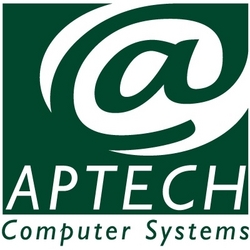 Secure online Dashboards give Extended Stay Hotels' management the ability to view whatever metrics they want for segments, markets, regions or other criteria whenever they like. They do not have to wait for us to email a report.
Pittsburgh, PA (PRWEB) December 22, 2008
Accurate operating data is the foundation for effective management; without it, decisions can only be based on gut instinct and experience - but no one has experience with the market we are moving into.
The 'why' of profitability
During the last downturn hotel companies that used Business Intelligence (BI) systems to analyze operating data were first to spot unnecessary expenses for utilities, and inappropriate staffing levels. These savvy operators trimmed expenses fast and stayed in business because they were prepared when occupancy and revenue dropped. They managed by the numbers and relied on BI reporting to compare their properties to spot the top performing hotels in each market. When they identified which properties were most successful, operators used BI to drill into their metrics to see the 'why' behind the numbers and implement best practices based on their most profitable propertys' management strategies.
New BI tools for the new economy
"Extended Stay Hotels has grown to 686 properties; at this level it can be a challenge to provide multiple performance reports to the executive team quickly," said Ira Greenfield, VP of information technology at HVM LLC which operates Extended Stay Hotels. Many HVM managers request custom reports to track metrics such as gross operating profit and payroll expenses for side-by-side comparison of properties in separate markets; other executives may want actual vs. budget for occupancy, RevPAR and EBITDA during different time periods. "We use Aptech's Execuvue BI system based on the latest version of the Cognos BI tools. It enables us to manage the data to deliver standard reports that our execs can customize to create their own guided ad-hoc reports from our initial format," said Greenfield. "When executives have the tools to customize their reports, it makes the information more actionable and their management more effective."
NextGen BI - simple to use
While business intelligence has always been a powerful tool for delivering flexible ad-hoc reporting to parse and analyze data on the fly, training was required to teach managers to use the application expertly. Conversely, static legacy reports are easy to use, but provide little flexibility. The newest generation of Execuvue BI systems bridges this gap with 'guided ad-hoc reporting' that delivers flexible business intelligence analysis and reporting with very little training that gives C-level and VP users the ability to get the data they need for better decisions without the training once required.
Dashboards - Faster information without email
Traditional legacy hotel management reporting uses spreadsheets that require line by line searches, but BI dashboards present information graphically on-screen with colored charts and other images to make the data easily understood. Aptech's new Execuvue dashboards can be customized to quickly display ad-hoc report output. "It is easier for executives to manage by exception when they design their own dashboards and reports with our guidance," said HVM's Greenfield. "Secure online Dashboards give Extended Stay Hotels' management the ability to view whatever metrics they want for segments, markets, regions or other criteria whenever they like. They do not have to wait for us to email a report."
"Companies are investing in BI because it is the most effective analysis tool for chain management," said Mark Manfredi, director of consulting for Edgewater Technology (EDGW:NASDAQ), a technology management consulting firm providing a synergistic blend of premium IT services. "Executives want increased visibility into their company's performance. The tools they request include pre-defined reports and dashboards with flexible queries that enable them to be more spontaneous with their analysis to create ad-hoc information delivery that helps them manage by the numbers." Edgewater provides services to HVM/Extended Stay, La Quinta and other chains to integrate their systems and data. "Reporting flexibility is essential because data consumers extend to vice presidents and C-level executives. They each have their own focus and KPI deliverables and Aptech's Execuvue enables them to have the flexible reporting focus and formatting they require, including attractive presentation-quality information for financial reporting," Manfredi said.
Role-based information delivery
Aptech's knowledge of industry requirements and its "role-based" delivery is at the heart of Execuvue's newest customized reporting options. Role-based delivery enables investors, executives, managers and staff to receive Execuvue's BI analysis when and how they want it. Flexible delivery options take into account that each company has its own policies and adapts to nearly any variety of delivery requirements for any management position. For example:

Property GMs - can receive audited performance data and labor numbers daily
Regional VPs - may have customized regional flash reports emailed each morning
Revenue managers - can get STR comp-set and property performance weekly
Investors -receive entity performance every morning on their Blackberry
Asset managers - can have property-group flash, labor and P&L output delivered on color coded dashboards.
Aptech Computer Systems
Aptech Computer Systems, Inc., based in Pittsburgh, Pennsylvania, leads the hospitality industry in leveraging change by valuing human relationships and applying technology to solve business problems for people.
Incorporated in 1970, Aptech is a financial and operations technology solutions and service company whose products include state-of-the-art back office, business intelligence and enterprise planning products: Profitvue, Execuvue, Webvue and Targetvue. Over 2,500 properties, including very large chains, multiple-property management companies and single-site hotels, utilize Aptech solutions to understand their financial and operational data. By offering the hotel industry a solid resource of hospitality professionals, and through its proven ability to evolve technology offerings as the market dictates, Aptech is proud to have earned 100% customer loyalty. Execuvue and Profitvue are registered trademarks and MyExecuvue is registered to Aptech Computer Systems, Inc. All other trademarks are owned by their respective holders.
CONTACTS:
Aptech Computer Systems, Inc.
Cam Troutman, Director of Sales
135 Delta Drive
Pittsburgh, PA 15238
Phone: 800-245-0720 or (412) 963-7440
http://www.aptech-inc.com/?campaign=PRWebdashboardDec222008
Media Contact:
Julie Keyser-Squires, APR
Softscribe Inc.
180 River Springs Drive NW
Atlanta, GA 30328
Phone: (404)256-5512
http://www.softscribeinc.com
###