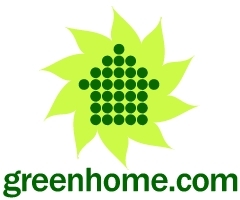 Consumers are realizing that one of the best ways to save green is to shop green
San Francisco, CA (PRWEB) December 11, 2008
With the holiday gift-giving season fast approaching and consumers' budgets tighter than ever, there is one thing everyone agrees on: it's all about saving money. Greenhome.com today announced the Top 10 Green Eco Products that save energy and make great holiday gifts.
"Consumers are realizing that one of the best ways to save green is to shop green," says Lawrence Comras, CEO of Green Home, a leading online retailer of green products. "Many of our Christmas gifts this year are actually engineered to save energy, be more efficient, last longer and put money back in your wallet."
Green Home's Top Ten List of the best energy saving gift ideas was compiled through a thorough analysis of their environmental products. The list assumes an average annual energy cost per US household of $2000, an average price of electricity of 10 cents per kilo-watt hour and incorporates manufacturers' data on typical use of each product.
"After calculating the energy savings of our green products, we were surprised to find how many pay for themselves within a year. With everything on our Top Ten List you're basically getting something for free," explains Comras.
Here is Greenhome.com's Top Ten List of Money Saving Environmental Products for Christmas '08, along with estimated yearly savings (in parenthesis):

The Kill-A-Watt - $59.50 - See how much money your appliances are wasting ($240/yr.)
Surge Protector - $30.00 - Senses when electronics are not in use, and shuts them down ($150/yr.)
Wind up Radio, Flashlight and Phone Charger - $49.50 - Never be stuck without power ($50/yr.)
Rechargeable Battery Chargers - $30.00 - Keep your batteries full of life whenever you need them ($42/yr.)
The Power Steamer - $45.00 - Super-efficient, energy-saving, cleans your whole house ($150/yr.)
LED Floodlight - $39.50 - Bright, durable, ultra-low energy lights that last 20+ years ($50/yr.)
Water Heater Insulation Blanket - $17.50 - Save hundreds of dollars and energy easily ($19/yr.)
Eco-Cloth Microfiber Cloth ¬¬- $20.00 - Perfect cleaning with just water, or even no water ($60/yr.)
Outdoor Solar Motion Sensors - $69.50 - A motion-triggered, bright solar powered light ($70/yr.)
Indoor Vacancy Motion Sensors -$31.50 - Automatically turns lights off when you leave ($32/yr.)
Please visit Green Home's Money Saving page for more detail on the products and the analysis.
Green Home also offers many useful ideas to help shoppers and those on their gift lists to start saving money by going green now! The website offers a special issue of its magazine devoted to having a green holiday season, available at: Green Home Living's Christmas Issue.
About Green Home:
Headquartered in San Francisco, CA and on line since 1999, Green Home is the oldest, most trusted and most comprehensive online resource for environmentally friendly products for the home. Read all about Green Home's Product Selection Methodology.
Contact: Rebecca Forster
Media Relations
Green Home, Inc.
Phone: 877-282-6400
Email: rebecca at greenhome dot com
# # #