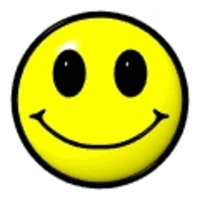 New York, NY (PRWEB) December 12, 2008
Professional clown and aspiring comedian/actress in the business of making people laugh, announces launch of a website to ask for help to bring back the smile. The help needed is to pay down debt which now amounts to $20,000.00 in credit cards and student loans which is making it very hard to smile at all.
An unhappy clown is not funny and makes it harder to do the work to earn the money to pay the bills or to donate time to make sick children laugh. The clown performs magic at the shows. Unfortunately there is no "magic" to make debt disappear so the hope is that by partnering with others toward a common goal it might.
A website at http://www.helpsaveeve.com has been set up to receive donations of any amount. As little as 1 dollar or 2 dollars at a time multiplied by 10,000 or more kind generous people will bring in the needed funds.
On the site there will be a weekly update of progress of the personal payment efforts as well as the record of the donations received, articles of interest and links to financial help for others. The plan is 10% of the proceeds will go to Sloane-Kettering Cancer Center, Ronald McDonald House and Mother Hale Center. When the debt is paid in full any further amounts received will be sent directly to these charities. In this way, any person making donations can feel helpful to Eve the clown and also be giving to others in need. Also no additional debt will be started and all credit cards will be discarded to show that it is not just someone asking for money but someone personally willing to work toward lowering that debt. Please save Eve's smile.
For further information or to make donation by cash, check, money order, or PayPal contact:
L. Eve Croque
4712 Broadway
Box 129
New York, NY 10040
http://www.helpsaveeve.com
info (at) helpsaveeve (dot) com
###