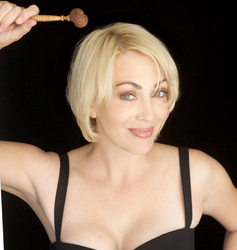 How I Met Your Mother
Los Angeles, CA (PRWEB) December 15, 2008
The Trevor Project, the non-profit organization that operates the only nationwide, around-the-clock crisis and suicide prevention helpline for lesbian, gay, bisexual, transgender and questioning (LGBTQ) youth, raised significant proceeds and gained prominent public attention Monday evening at Cracked Xmas 11: A Not So Silent Night, its largest, annual fundraiser held this year at the Wiltern Theatre in Los Angeles on December 7, 2008.
Sigourney Weaver was honored with the Trevor Life Award and Lifetime Networks was honored with the Trevor Hope Award, both for serving as inspirations to LGBTQ youth. Anne Hathaway ("Brokeback Mountain") presented to Weaver and Sarah Chalke ("How I Met Your Mother") presented to Lifetime in front of an audience of more than 800, including other celebrity guests Selma Blair ("Kath and Kim"), Brooke Smith ("Grey's Anatomy") and Mikey Day ("Kath and Kim").
Actress Tere Morris was the celebrity auctioneer for the live auction portion of the event, raising over $57,000 on select items. "One hundred percent of the funds raised at Cracked Christmas directly benefit The Trevor Project, which inspires me to entertain and gain the highest bids from the audience," said Tere Morris.
Charles Robbins, executive director and CEO for The Trevor Project said, "Year after year, it is exciting to see the momentum surrounding this event, which indicates that so many people believe in The Trevor Project's mission to save young lives."
Cracked Christmas 11: A Not So Silent Night; was hosted by event chairs Jeffrey Paul Wolff and Scott Zimmerman, with WaMu serving as the evening's presenting sponsor.
For further information contact Karon Crosby at Karon Crosby Public Relations Media, 818.261.0334.
###