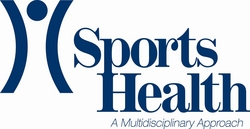 Having an Emergency Action Plan (EAP) for all athletic events is also critically important to saving athlete and spectator lives. These plans need to include efficient communication systems, trained first responders, available emergency equipment, such as AEDs, predetermined emergency transportation routes and annual reviews. If more communities had these plans in place, fewer lives would be lost
Rosemont, IL (Vocus) December 30, 2008
Utilizing an Automated External Defibrillator (AED) as part of a comprehensive emergency action plan (EAP) at an athletic event can mean the difference between life and death for an athlete or spectator experiencing Sudden Cardiac Arrest (SCA) , confirms a study published in the inaugural edition of Sports Health: A Multidisciplinary Approach.
The study reports that access to AEDs and early defibrillation achieves survival rates of 41 to 74 percent, if CPR and defibrillation takes place within three to five minutes of arrest. "The most important factor in SCA survival is quick access to an on-site AED. Easy access gives a trained professional the extra minutes they need to save lives, "says lead author, Justin D. Rothmier, MD from The Sports Medicine Clinic in Seattle, Washington.
The article analyzed relevant studies on AEDs, early defibrillation, and public access defibrillation programs, as well as consensus guidelines and position statements concerning AEDs and athletics. The study recommends three strategies regarding the use of AEDs at athletic events:

Have an on-site AED program in the school and general athletic setting
An AED should be applied immediately to any collapsed or unresponsive athlete for rhythm analysis and defibrillation (if indicated), and CPR should be administered until an AED is available
On-site AED programs should be implemented as part of a comprehensive emergency action plan for SCA.
SCA is the most common cause of death in the United States with more than 300,000 deaths occurring annually. "Having an Emergency Action Plan (EAP) for all athletic events is also critically important to saving athlete and spectator lives. These plans need to include efficient communication systems, trained first responders, available emergency equipment, such as AEDs, predetermined emergency transportation routes and annual reviews. If more communities had these plans in place, fewer lives would be lost," said Rothmier.
Published bimonthly, Sports Health is a collaborative publication from the American Orthopaedic Society for Sports Medicine (AOSSM), the American Medical Society for Sports Medicine (AMSSM), the National Athletic Trainers' Association (NATA), and the Sports Physical Therapy Section (SPTS). Other organizations participating in the publication include the American Academy of Pediatrics' Council on Sports Fitness and Medicine and the American Osteopathic Academy of Sports Medicine (AOASM). For more information on the publication or to submit a manuscript, visit http://www.sportshealthjournal.org
For additional questions, please contact Lisa Weisenberger, AOSSM Director of Communications at 847-292-4900.
###