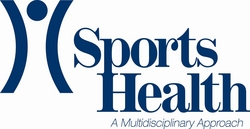 Understanding commonly reported concussion symptoms and performing a baseline test of all athletes may allow clinicians to more accurately interpret symptoms that present after an injury
Rosemont, IL (Vocus) December 30, 2008
Testing for concussion symptoms before athletic participation may help clinicians better evaluate concussion issues after an injury, according to a study published in the January/February issue of Sports Health: A Multidisciplinary Approach.
"Understanding commonly reported concussion symptoms and performing a baseline test of all athletes may allow clinicians to more accurately interpret symptoms that present after an injury," says one of the study's authors Kevin M. Guskiewicz, PhD, ATC, Professor and Director of the Center for Study of Retired Athletes at the University of North Carolina at Chapel Hill. The cross-sectional study evaluated self-reported symptom checklists and concussion history questionnaires completed during preseason clinical testing by more than 8,900 high school and college athletes at 130 high schools and colleges from around the country. Results indicated that nine concussion-linked symptoms were reported by at least 10 percent of those tested, with the symptoms being more prevalent in those who had suffered at least one concussion. Additionally, at least 25 percent of those who had three or more concussions, reported a presence of at least half the concussion-linked symptoms.
Guskiewicz and his colleagues hope their study sheds light on a concussion's impact on athletic and academic performance. "Our data suggest that athletes with a history of concussion experience prolonged concussion-linked symptoms, such as headaches, nausea, vomiting, dizziness, fatigue, insomnia, numbness and trouble concentrating and remembering on a regular basis. When a student is having difficulty concentrating in conjunction with a headache and fatigue, their performance in school may be poor," explains lead author, Johna Register-Mihalik, doctoral candidate at The University of North Carolina at Chapel Hill. "Improved testing may be instrumental in the identification of concussion complications and improve overall concussion management."
Published bimonthly, Sports Health is a collaborative publication from the American Orthopaedic Society for Sports Medicine (AOSSM), the American Medical Society for Sports Medicine (AMSSM), the National Athletic Trainers' Association (NATA), and the Sports Physical Therapy Section (SPTS). Other organizations participating in the publication include the American Academy of Pediatrics' Council on Sports Fitness and Medicine and the American Osteopathic Academy of Sports Medicine (AOASM). For more information on the publication or to submit a manuscript, visit http://www.sportshealthjournal.org
For additional questions, please contact Lisa Weisenberger, AOSSM Director of Communications at 847-292-4900.
###