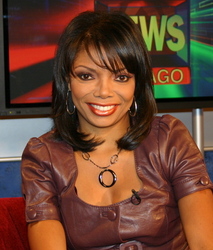 during a recession or economic downturn you need to be more vigilant than ever when it comes to your company's public relations efforts.
Chicago, Illinois (PRWEB) December 31, 2008
During tough economic times companies aggressively trim budgets and cut costs as a means to protect the bottom-line. Once the axe falls, marketing, public relations and advertising budgets are among the first to go. This is because executives often believe that they can survive for a while without spending the extra cash to promote the product or service. The truth is large businesses can survive if they've built a strong enough brand. As for small businesses, however, cutting your publicity plans is not such a wise move.
Radio/TV personality and publicity strategist Monique Caradine says, "during a recession or economic downturn you need to be more vigilant than ever when it comes to your company's public relations efforts." She adds that having a complete public relations strategy in place and sticking to it will benefit your company tremendously in the long-run. Here's why:
1.) It shows commitment to your message.
If you choose to establish or maintain your presence in the marketplace even during tough times, your target market will see that you are seriously committed to your product or service. They will recognize that you believe in what you do and in the end, they too will come to believe you. "Staying committed to your message despite an economic downturn shows clients that no matter what, you will find a way to spread the word about your business," Caradine says.
2.) It shows resourcefulness and creativity.
If you really understand PR, you know that it means more than just writing a press release about your business and sending it to the media. PR means really partnering with the media and engaging the public to create the kind of image you want your company to have. Remember, at the heart of PR is creativity. So if times get really tough, that means you can get really creative and think of ways to connect with the media and your audience at little or no cost. You could host a quirky contest, conduct a free workshop or donate money, food or clothing to a worthwhile cause. "When money is scarce, these kinds of cost-effective yet simple initiatives build loyalty, respect and trust among your clients. Your clients will like you and they will look for opportunities to support you," she advises.
3.) It keeps you "top of mind" among your customers.
Lastly, Caradine says that while it may feel painful to focus on your PR initiatives when the economy is down, just remember, tough times don't last forever. "Stay committed to your message because once the economy turns around and your client base is in a better position financially, they will remember you. Why? Because you maintained a presence. You didn't disappear when the chips were down. Stick with your PR efforts and in the end, your customers will see you as strong, viable and stable and you will reap the benefits of your tenacity."
Best known as a former award-winning radio talk show host on Chicago's WVON AM, Caradine is currently the host of "Perspective," a weekly community affairs show which airs on WPWR TV My50 Chicago. She also runs a thriving media relations consulting company in Chicago's South Suburbs. Her clients have received high-impact publicity in numerous local and national media outlets including CLTV, Crain's, Black Enterprise, Chicago Tribune Magazine and ESSENCE.
For a limited time, Caradine is giving away free copies of her e-book "How to make your story Irresistible to the Media." To download it, visit http://www.JustAskMonique.com or call 708-720-4252.
# # #