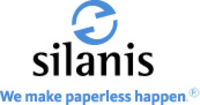 Montreal, QC (PRWEB) February 12, 2008
Leading e-signature provider Silanis Technology is pleased to renew its commitment to strengthening and expanding key partnerships with the introduction of its first vice-president of Indirect Sales, Patrick Potts.
Mr. Potts has dedicated the last 15 years of his career to driving revenue through partner relationships and field teaming opportunities at several leading business-to-business IT firms, with outstanding results.
"Patrick's deep experience and proven track record in alliance-building will help Silanis to further its relationships with major systems integrators, technology providers and independent software vendors in our target markets," said Tommy Petrogiannis, president, Silanis.
"Silanis' focus on making e-signatures more easily accessible through multiple channels will no doubt benefit greatly from his expertise."
Mr. Potts was previously director of North American Alliances at CA, a recognized leader in the IT management software industry, where he was responsible for over $22 million in CA License, Service & Training revenue through managed alliances in 2007.
Silanis' newest executive was also vice-president, Alliances, at CA's previous incarnation, Niku Corporation, and director of Regional Enterprise Alliances at Adobe, where he more than quadrupled regional alliance revenue in one year. He has held senior sales management positions at Informix, OpenText and Hyperion, where he successfully guided revenue-based global channel strategies.
At Silanis, Mr. Potts will focus on developing a cohesive earnings-driven partnership strategy and leveraging relationships with key Silanis allies IBM and Geneva Partners.
Silanis recently joined the IBM ECM ValueNet Business Partner Program, which allows customers of both companies to combine Silanis' leading electronic signature solution, ApproveIt®, with IBM's Enterprise Content Management solutions, to accelerate operations, improve service and reduce costs by keeping business processes electronic.
The world's most experienced electronic signature provider is also working with leading technology brokerage Geneva Partners, known for rapidly and successfully establishing overseas technologies in the UK.
About Silanis
Founded in 1992, Silanis Technology Inc. is the largest and most experienced provider of electronic signature solutions. More than 1,400 government and commercial organizations, representing two million users, depend on Silanis' solutions to accelerate operations, improve service and reduce costs.
The company's solutions not only eliminate the inefficiencies of paper; they provide reliable and auditable business records needed to demonstrate compliance with applicable laws, standards, regulations and policies.
###