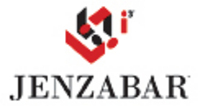 We are fortunate to have associates who take an interest in supporting the needs of the community, especially during this time of need
Boston, MA (Vocus) January 5, 2009
Jenzabar®, Inc., the leading provider of software, services and strategies for higher education, announced today its Community Service Partners volunteer program, an initiative to assist community service endeavors at its client institutions of higher education with a national task force of Jenzabar employees.
Jenzabar's Community Service Partners program will empower employees to dedicate at least one day a year to supporting client institutions in their community outreach activities. From working with local non-profits and charitable organizations to mentoring students in need, the contributions of Jenzabar volunteers will extend across the nation and connect more than 700 campuses with some 300 Jenzabar employees.
Since its inception, Jenzabar has strongly supported employee volunteer efforts to help make a difference within the communities the company serves and to help the less fortunate as part of its corporate culture. The company recently rewarded 11 Jenzabar employees for their community service work and made a contribution to each supported program, which included the American Cancer Society, Cub Scouts, Christian Women's Job Corps, and the Harrisonburg First Tee, to name a few. Now, through Jenzabar's newest initiative, the company will increase support to clients, offering corporate resources to institutions of higher education to help them address significant issues in their local communities.
The recent downturn in the national economy has presented new challenges to some Jenzabar institutions, with a subsequent impact on their community outreach programs. Although many schools promote volunteerism and community involvement within their campus communities, many do not have the resources necessary to contribute as much as they would like. Jenzabar employees will step in to help the schools achieve their community service goals during the economic recession and throughout the partnership.
"We are fortunate to have associates who take an interest in supporting the needs of the community, especially during this time of need," says Robert A. Maginn, Jr., Jenzabar Chairman and Chief Executive Officer. "The goal of the Community Service Partners program is to connect our associates with our client institutions, supporting our associates' interests in community service while at the same time providing institutions with additional resources to help make a greater impact within their local communities."
While Jenzabar headquarters are located in Boston, Harrisonburg, Cincinnati, and Knoxville, the workforce is distributed throughout the United States, so the volunteer program is not limited to institutions located near company offices. Institutions can request Jenzabar's assistance for onsite community projects, or for donations of employee time and expertise that can be contributed remotely.
About Jenzabar, Inc.
Jenzabar, Inc. is a leading provider of enterprise software and services developed exclusively for higher education. With more than 35 years of combined experience offering technology solutions to colleges and universities, Jenzabar is the trusted partner of choice to more than 700 campuses worldwide, including private liberal arts, state, and community colleges and business, medical, law and other graduate schools. Jenzabar is headquartered in Boston, Massachusetts, with regional offices located across the United States. For further information, please visit http://www.jenzabar.net.
Contact:
Carina Ganias
Public Relations Specialist
Jenzabar, Inc.
617-492-9099 ext. 365
Carina.Ganias (at) jenzabar.net
###