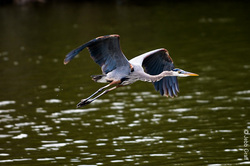 Charleston, SC (PRWEB) January 30, 2009
Southeastern Wildlife Exposition of Charleston, SC attracts National attention:
The 27th annual Southeastern Wildlife Exposition will again be hosted by Historic Charleston, South Carolina. Charleston was recently ranked the #2 travel destination in the United States by Conde Nast Traveler!
Attracting over 35,000 visitors, the Exposition is the largest of its kind. Gifted sculptors, wood carvers, custom knife makers, painters and other artists of the wildlife genre are showcased.
Educational outreach is another key element of the Exposition. Exhibitors like the Charleston Center for Birds of Prey and the Busch Wildlife Sanctuary host programs offering the public a rare glimpse of wild animals and the opportunity to learn about nature up close and personal. Wildlife and habitat conservation are encouraged by the public witnessing demonstrations while enjoying lectures by trained handlers. The importance of both wild and domestic animals is showcased by observing great presentations like 'Living with Wolves' and 'Retriever' demonstrations.
Historic Charleston and the surrounding barrier islands are all about the sea - and visitors to the Exposition will also be treated to demonstrations like how to 'Cast Net' and 'Fly Fish' and the whole family will learn a lot from the 'Fish Lady'. 'Dock Dogs' is a not-to-be-missed demonstration of some four-legged jumpers who can really make a big splash!
Children are welcome guests to the Southeastern Wildlife Exposition. There is a special 'Children's Square' dedicated to fun and educational activities for kids of any age. Examples of kid-friendly doings at the Expo are: Exotic Petting Zoo, Pony & Camel rides, Power Rock Climbing, Craft making and science station, Spider Jump and a special tent by the Edisto Island Serpentarium.
So, don't miss your chance to stay-at-the-beach and treat the entire family to a fun & educational event about the Earth's Creatures! If you stay on Kiawah Island you can purchased your advance tickets right at the Kiawah Visitors Center. Tickets for Isle of Palms guests can be purchased at the Mt. Pleasant Visitors Center. Gaillard Auditorium in Historic Charleston also has the tickets - Friday & Saturday tickets are $20 each; 3 Day Tickets are $40, Sunday only is $10. Children 10 and under are FREE with an adult.
ResortQuest offers visitors to Kiawah Island, Seabrook Island, Isle of Palms and Wild Dunes effective ways to save while staying in fully-equipped private homes, villas and cottages. Ask about the exciting Free Now, Free Later Promotion, offering an opportunity for two free nights in rental properties. The area offers miles of pristine beach, championship golf, tennis, biking, nature tours, shopping, dining, and water-related activities, and historic downtown Charleston is just a short drive away. ResortQuest Privileges offers special rates and discounts from area venues. Call 1-866-253-3633 to find out about special discounts on Kiawah Island, Seabrook Island, Isle of Palms and Wild Dunes vacation rentals.
About ResortQuest
ResortQuest, one of the nation's leading vacation rental hospitality and resort real estate companies provides a one-stop resource in North America's premier resort destinations. ResortQuest is the largest marketer and management company of vacation condominiums and home rentals in the U.S., based on a portfolio of over 10,000 vacation rental properties. ResortQuest has local check-in offices at every one of its destinations and full staff on-site to provide the highest service levels to guests. With the inclusion of Partner Affiliates in North America and Europe, ResortQuest now offers over 50,000 vacation rental choices in over 100 destinations world-wide. With over a billion in sales, ResortQuest Real Estate is one of the nation's leading real estate companies focusing exclusively on resort properties, offering superior brokerage services in the country's premier beach, ski and golf destinations.
For additional information, visit http://www.resortquest.com or call 1-800-GoRelax.
###