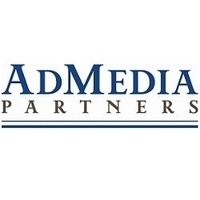 New York, NY (PRWEB) January 12, 2009
AdMedia Partners, a leading M&A advisor, today announced the findings of its 15th annual survey of more than 1,500 senior executives at leading media companies. While respondents to the survey anticipate media mergers to slow down in the current recession, 63% still expect to complete a media acquisition in 2009 due to attractive buying opportunities. In fact, three-quarters of the media executives surveyed expect their businesses will resume normal economic activity in the next twelve months.
AdMedia Partners conducted this survey in December 2008 to elicit executive views on media merger and acquisition activity among U.S. companies in 2009. Executives from the U.S. and abroad, whose companies operate in a variety of media - many in more than one - responded to this survey.
The Prospects for Media Mergers and Acquisitions is one of two highly regarded surveys produced annually by AdMedia Partners. The second survey, on M&A prospects in Advertising, Marketing Services & Internet Marketing, will be widely released later this month.
"The survey results clearly reflect the difficult environment in which media, and the larger economy, is operating as we begin the new year. While there is near universal agreement that the current recession will be significantly longer than any since 1958, our survey indicates that most media executives expect GDP growth to resume in 2009. The principal uncertainty in the minds of executives is the future state of the credit markets. Most respondents point to the excessive lending and subsequent collapse of the credit markets as the cause of the current recession," said Mark M. Edmiston, a Managing Director of AdMedia Partners.
"This slowdown will be to the benefit of strategic buyers, who rely less on debt to complete a transaction than financial buyers. A solid majority of media executives surveyed expect to complete an acquisition in 2009 due to the number of attractive buying opportunities in the market. In fact, respondents perceive current prices for most media properties as either fairly valued or, in some cases, even undervalued. However, easing of multiples in 2009 across all media properties, for the first time including online businesses, is seen as certain. The exception to this relatively modest decline in valuation are newspapers that are specifically predicted to have the largest decline, as they seek a different and more sustainable business model," Edmiston added.
Respondents do anticipate media M&A deals will be on a smaller scale than in recent years, and that valuations will level off in most sectors after steady expansion since the end of the recession in 2003.
The weakest segments for M&A activity in 2009 will be broadly defined "traditional media" such as broadcast (radio and TV), newspapers and consumer magazines. Online media, which has been strong in recent years, will weaken in 2009. Information/database publishing, professional publications and business-to-business magazines will be the strongest segments in the coming year, but showing only moderate levels of activity.
Buyers are urged to "act now" by 61% of respondents in order to take advantage of the market dislocations in the current environment, up dramatically from the 46% who gave that advice in last year's annual survey by AdMedia Partners. Conversely sellers are advised to be cautious, although good properties will still be attractive to strategic buyers.
To access a copy of the report on the prospects for media mergers and acquisitions in 2009, please visit the AdMedia Partners website at http://www.admediapartners.com.
About AdMedia Partners:
AdMedia Partners is a leading M&A advisor that provides middle market mergers and acquisition advisory services to digital and traditional media, marketing and information businesses. Founded in 1990 and located in New York City, the firm has completed over 150 transactions worth over $5 billion since 1999.
The Prospects for Media Mergers and Acquisitions is one of two highly regarded surveys produced annually by AdMedia Partners. The second survey, Merger and Acquisition Prospects for Advertising, Marketing Services & Internet Marketing Firms will be widely released on http://www.admediapartners.com in late January.
###