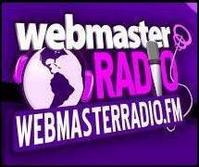 Fort Lauderdale, FL (PRWEB) January 13, 2009
WebmasterRadio.FM, the premier free, 24/7 Internet business radio network focused on the B2B marketplace is pleased to announce an interview with Hannah Keeley, host of the PBS-TV Reality Series "Hannah Help Me, on Purse Strings with Maria Reitan on Tuesday, January 13 at 3pm Eastern Time.
Hannah Keeley is an author, television personality, lifestyle expert, and founder of the website, HannahKeeley.com. She has appeared on NBC's Today show, Fox and Friends, TLC, and has been a frequent guest on The Rachael Ray Show, helping moms with her fabulous tips and tricks. Hannah has also been featured in various publications including Redbook, Woman's Day, Real Simple, Organic Style and Family Circle.
Hannah will be discussing her role hosting her own PBS Reality Series "Hannah Help Me," in which she gives a two-day life skills makeover on a desperate and overwhelmed mom. The show premieres nationally on PBS in Spring 2009.
Hannah will be making her second appearance on the "Purse Strings" radio program. Her first appearance was on October 30, 2007.
About Maria Reitan:
Maria Reitan is the Senior Principal of Carmichael Lynch Spong. As chair of the Carmichael Lynch Spong Lifestyle Marketing and Marketing to Women Special Services Groups, Maria lends her expertise on this key demographic target. Her clients include MasterBrand Cabinets, Therma-Tru Doors, Dixie-Pacific, American Standard HVAC and Hasbro Games. Maria also uses her extensive knowledge of the inner workings of television newsrooms to assist a variety of clients in need of media coaching and crisis counsel.
Maria hosts a weekly radio program titled "Purse Strings." The show features insight from leading marketing executives on how companies can capture the attention of the country's most coveted demographic -- the 51 percent of the world who controls more than 80 percent of the household spending: the woman. The show is streamed live Tuesdays at 3pm Eastern Time over WebmasterRadio.FM and available in archive, distributed in podcast format through all major podcast portals (including iTunes and Mobilecast) and through RSS feeds.
About WebmasterRadio.FM:
WebmasterRadio.FM lifts the "veiled curtain" of the Internet, bringing the business community together through an interactive radio network. Its listeners are a global group, comprised of everyone from corporate executives and decision makers to small and mid-sized businesses and individual entrepreneurs. WebmasterRadio.FM's stellar line-up of radio programming includes "CoverStory" with Jiyan Wei of PRWeb, WebmasterRadio.FM's official newswire; "The Hook with Katie Kempner" with Katie Kempner, vice president of Crispin Porter + Bogusky; "SEM Synergy" with Search Engine Marketing Industry Leader Bruce Clay and more. To tune into WebmasterRadio.FM's live content or check out the show lineup, please visit http://www.WebmasterRadio.FM.
Media Contact: Brandy Shapiro-Babin 954-309-5578
###